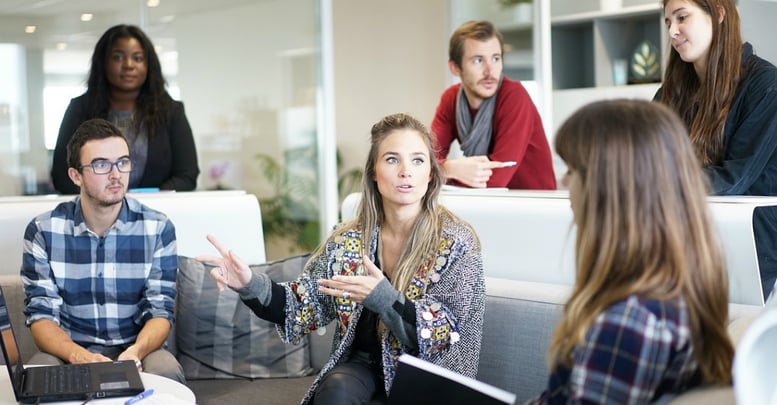 Integrity's Learning Center and 'Integrity Connects' is dedicated to strengthening the business community by providing top-notch technology and educational resources. By sharing experience throughout the community, @ITSConnects is bringing business leaders together and helping everyone reach their goals. Whenever an opportunity arises to add a new skill, jump on it. Integrity's Learning and Collaboration Center is equipped with the tools and space needed to help you and your business thrive.
SEE ALSO: Use our Comparison Guide to choose the right tech support for your business
Here are 11 new skills you can pick up at Integrity's Learning Center:
1. Cyber Security Awareness
Data security starts with people. Offering Cyber Security Awareness training is Integrity's way of ensuring that every businessperson has the ability to brush up on security best practices and in doing so, help keep company data secure.
2. Personal Development
At first glance, calling 'Personal Development' might feel like a stretch. But, learning how to focus on and execute on personal development is absolutely a skill. At Integrity's Learning and Collaboration Center, you can learn invaluable techniques for building yourself up.
3. General Technology
Having a deep set of general technology skills is a great way to make yourself more valuable to employers and more efficient at work. Learning how to help leverage technology to make your workday easier and your tasks faster is a win all around.
4. Finance
Integrity practices 'Open Book Management' and has found great success with it. Learning the ins and outs of business finance can help improve anyone's job performance. Better understanding of finance leads to greater effort and buy-in.
5. Software Applications
The more software skills you acquire, the easier work becomes. Software can be extremely powerful - if you're proficient. From spreadsheets to word processing to real-time collaboration tools, learning diverse software skills is a big step in career development.
6. Marketing
How do you get your message out to its intended audience? Come to Integrity's Learning and Collaboration Center and learn new marketing techniques that can help you tell your story and demonstrate your value to prospective customers.
7. Leadership
Leaders are made, not born. While some people will have innate skills that help their leadership ability, leadership can be learned. At Integrity's Learning and Collaboration Center, you can learn the skills that help make leaders in business and life.
8. Productivity
Hundreds of thousands of words are written on productivity every month worldwide. Everyone is looking for the secret to a more productive workday. With 'Integrity Connects,' you'll learn practical productivity skills that you can start using right away.
9. Communication
Communicating in business and life is about understanding other people. From different learning styles to different personality types, communication hinges on understanding and listening as much as talking. Learn how to more effectively communicate at Integrity's Learning and Collaboration Center.
10. Networking
By bringing the community together, 'Integrity Connects' is fostering an environment of collaboration and networking. Refine your networking skills by working alongside other business leaders and making valuable connections.
11. How to Learn
If it has been a while since you've been in class, training, or school, it's entirely possible that your learning skills are rusty. 'Integrity Connects' provides educational resources that will help you get into the swing of things again. Once you've added one new skill, you'll be back for more.
Learn a new skill for the new year at Integrity's Learning and Collaboration Center.
Learn how to start building a Disaster Recovery plan for your business: