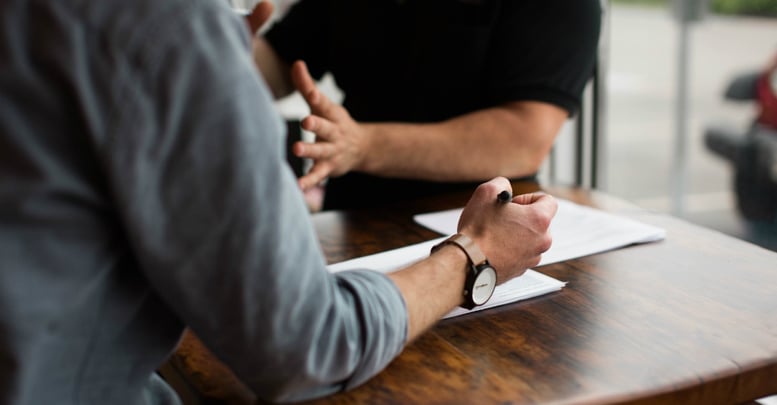 Why should you opt for third party IT support in Decatur? There are plenty of reasons to look outside of your company's walls for help with your business technology and data security needs. If you run a business in Decatur, IL and you can feel your handle on your business technology slipping away, search for alternatives to your internal team. Partnering with an IT company (like an MSP or MSSP) can either fully replace or successfully supplement your internal resources. No matter how you choose construct your IT support, bringing in outside help is a positive.
FOR YOU: We want to hear from you about your company's tech security
Here's why finding outside IT support in Decatur makes sense:
1. It will cost your business less money
Even if you find an IT company partner and you pay a monthly cost, it will still cost less over time. Staffing an internal IT team, paying for continued training, and all other related overhead comes at a steep cost. Even worse, that cost is unpredictable. Technology changes rapidly. With it, comes a need to constantly reevaluate your business technology strategy. If you have an internal team, the cost of any scaling, any new training, and new hires falls to you. If you find third party IT support in Decatur, that cost is covered in a predictable, monthly fee. That helps you budget and helps give you peace of mind that costs are controlled.
2. It will give your business more resources
When you partner with an outside IT company, your team instantly grows. You gain immediate access to around-the-clock support, consulting, various areas of expertise, and experienced IT personnel. Put simply, you'll have more to work with. Trying to match the resources available through outside help internally is a tall and budget-breaking task. Why not take advantage of a solution that gives your business a better set of tools and more options for executing an effective business technology strategy?
3. It will make your business technology easier to deal with
In fact, you won't have to deal with it at all. Finding third party IT support in Decatur will allow you to turn your attention and energy to other areas of your business. Good IT support should remove much of the worry and day to day tasks you typically associate with maintaining your business technology. When you find outside help, you'll have an experienced team that can evaluate your present hardware and software, then make recommendations on what needs to be changed. After that, a third party IT company will work to get you there.
4. It will keep your business secure
Security is the primary issue in business and technology today. It feels like there's a new breach in the news every day and that perception isn't far off from the truth. Cyber criminals have become more sophisticated and the majority of businesses don't have the necessary security measures or strategy in place to stop them. When you lean on an IT company partner, you'll have the full force of a dedicated team focused on keeping your business (and its private data) secure.
Get a FREE IT Risk Assessment from Integrity: