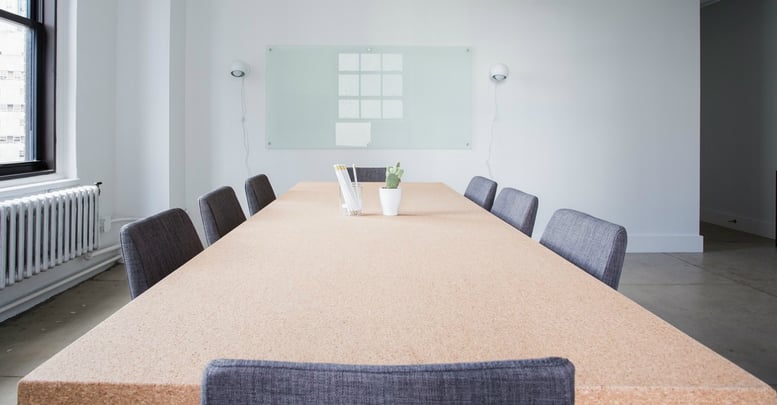 When's the last time you added a skill to your repertoire? If your mind immediately drifted to college courses, it's time to go back to class. No, you don't have to enroll for a full semester. There are community education classes that are available near you! As you navigate your career (and life) it's important to always be learning. There are resources near you that promote learning and collaboration year-round. Seek those resources out and see what types of courses are being offered. Adding a new skill may be easier than you think and if you feel it's overdue, now is the time to jump on it.
SEE ALSO: Have questions about tech security in your business? Let's talk today
Here are a few critical skills that you can pick up with community education classes:
1. Security Awareness
Being able to spot and thwart social engineering scams is a critical skill for today's modern workforce. Companies rightfully invest in Security Awareness Training, knowing that their people are the first line of defense against cyber crime. Find courses on Security Awareness and boost your ability to identify cyber crime and scams. The next time you find a suspicious e-mail that asks for sensitive data, you'll know to refuse the request and report the incident. Knowing what to look for will help you avoid social engineering attacks and it will help you keep company data from getting into the wrong hands.
2. Software Skills
Software for business can be incredibly powerful. But, much of that power depends on the operator. Community education courses offer sessions on software. Find those sessions and start mastering the tools you use each day. From Microsoft Office to Outlook to OneNote, you can learn all about the programs that keep your company humming. As you build and refine your software skills, you'll be improving your productivity and increasing your performance. You'll see your confidence grow as you start to become an expert at programs you previously felt shaky about.
3. Financial Literacy
Courses that teach financial literacy should be mandatory. But, they're not. As a result, many people have very little understanding of company finances and it hurts their ability to meaningfully participate. Seek out courses on business finance and feel empowered. Understand the financial drivers behind business decisions. Learn your role in the financial health of your company and let that inform future actions. Companies that practice Open Book Management give employees a 'stake in the outcome' by educating them on finances and giving them the information they need to feel like business owners. Get a sense of that feeling by taking courses in finance.
4. Workplace Communication
Being able to communicate effectively at work is an invaluable skill that will pay off throughout your career. Workplace communication skills can include tips and strategies for e-mail writing, addressing conflict, and running efficient meetings. Seek out courses on personality types and learn different personalities can best communicate with one another. Communication is a skill that travels and being an effective communicator will help you become a better collaborator as well.
Download this offer for a FREE IT Risk Assessment today: