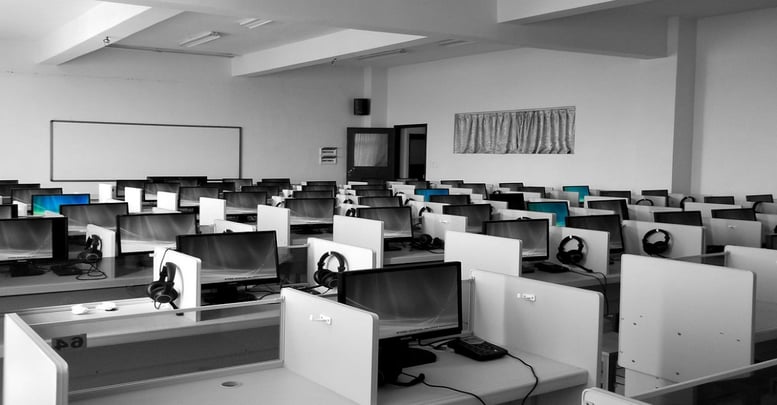 Integrity's Learning and Collaboration Center (@ITSconnects) is a community resource that offers educational and networking opportunities that aren't easy to come by. Below is a run down of some select upcoming community education classes that you can book a seat in today! Integrity Connects brings courses with a wide range of topics to Illinois communities. It provides the business community with a place to gather and collaborate. It also provides the community-at-large with educational opportunities that can enrich all. Check out the courses below and if a topic interests you, consider booking a spot and adding it to your calendar. Learning should be a lifelong journey. Integrity Connects can help:
FOR YOU: Is your business getting the IT support it needs? Let's talk today
1. Your "Style" at Work - June 22nd, 2017
This course walks you through the wildly popular DiSC Workplace Style. When you understand your and others' personal style, you can leverage that knowledge to work together more effectively. This is an excellent course for managers, employees, or anyone looking to understand themselves and their teammates better. Different styles don't have to clash. In fact, diverse styles in the workplace can be a strength when utilized correctly.
2. The Coach Approach - June 30th, 2017
This course takes a closer look at effective coaching. Coaching is a type of leadership, where the coach helps others feel empowered and discover answers to personal challenges. Effective coaching can pay dividends in business. But, it's also a life skill that you can take out of the boardroom and into any environment! If you want to sharpen your leadership skills and learn new techniques, this is a course you should look into.
3. Cyber Security and Awareness - July 18th, 2017
Cyber Security and Awareness are two of the most pressing topics in business today. In fact, it's more accurate to say that they're two of the most pressing topics in society today. Learn how to protect your business and protect yourself from cyber attacks in this course. This is a perfect course for business owners who know their security strategy needs help and individuals who want to be more aware and want to help thwart cyber crime.
4. Collaboration Essentials for Office 365 - July 27th, 2017
Office 365 is a powerful platform that can make collaborating easy and make your workday more productive! Learn tips and tricks for SharePoint and OneDrive. By mastering these programs, you'll be well on your way to improved collaboration. This course is perfect for the business community and anyone looking to increase their Office 365 proficiency.
5. Providing Outstanding Service - August 23rd, 2017
Taught by a Dale Carnegie Certified Trainer, this course is all about developing superior customer service. Satisfied customers become loyal customers, so it's no surprise that customer service can contribute heavily to an organization's success. This course focuses on Attitudes for Service and walks through techniques for handling challenging interactions with diplomacy and tact. This is an invaluable course for anyone!
Download our Comparison Guide to examine the best tech support fit for your business: