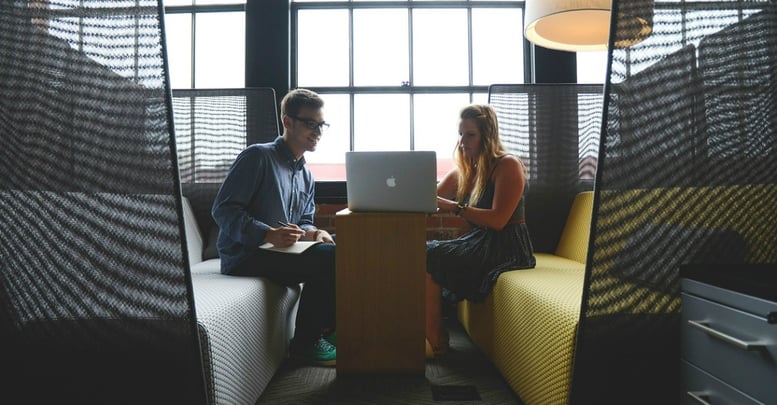 The Champaign-Urbana business community is thriving. But, even with all of the growth and excitement, data security and IT support in Champaign remain question marks. Too many businesses in Champaign-Urbana are leaving those incredibly important issues to chance. With low budgets and few resources, many companies are rolling the dice and hoping that a data security emergency or IT support meltdown won't happen to them. That's a dangerous approach. Don't take it. Consider finding a partner for help with your IT support and security needs instead.
FOR YOU: Ready to learn more about improving your IT support? Let's talk.
Why find a partner for IT support in Champaign?
With so much involved with running a business, IT often finds itself taking a backseat to other areas of focus. That often leads to an internal IT team that's understaffed and has few resources. If that's an issue that affects your business, you know it's a challenge. To fix that issue would mean either hiring more personnel or investing in training and resources for your current team. Either way, there's a considerable cost that needs to be eaten. Plus, that cost is ongoing, as technology needs change constantly. With a partner, you instantly gain access to the resources, expertise, and capabilities your business needs at less cost. Instead of trying to organize and equip your team internally, you can have peace of mind that it's simply taken care of by an established team of IT support and security professionals.
What can a partner bring to the table?
Finding a partner for IT support in Champaign allows you to focus on other areas of your business. Data security, for example, is a major undertaking and requires experience and expertise. Instead of trying to close that gap yourself, put that task in the capable hands of experts who help keep companies secure for a living. Think: tech security threats shift and change week to week. Just keeping up with the news can take up too much time and leave you feeling exhausted. Finding a partner can take that burden off your shoulders and allow you to put your energy and time towards other areas of your business that need attention. An IT support and security partner will always keep their team fully trained and knowledge base up to date, to make sure that your company stays ahead of the curve. When it comes to data security and IT support in Champaign, it makes too much sense not to seek a partnership.