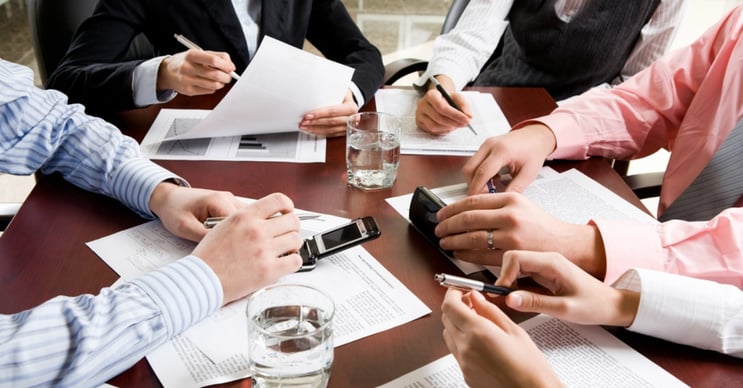 Integrity provides affordable technology support for businesses. But, 'affordable' can mean different things to different people. So, it helps to clarify what that means and elaborate on how Integrity does it. Integrity doesn't just provide affordable technology support for businesses. Integrity can provide affordable technology support for YOUR business. Integrity understands that 'affordable' can be a flexible term and works with each unique business to supply the technology and security services that meets their specific needs.
Below, find out what separates Integrity from the pack and how Integrity builds customized technology solutions for your business. This is how premium technology support stays affordable:
SEE ALSO: Sign up for a FREE IT Support Consultation today!
Right Fit, Right Solutions
Every business is different. That should go without saying (or writing, in this instance), but too many technology companies try to apply a single set of services or options for every company they work with. What works for your business may not work for another and that's something that Integrity understands. Instead of offering a one-size-fits-all solution, Integrity works alongside your business (and internal IT support staff in some cases) to provide a set of services that fit your goals. Integrity is Central Illinois' leading provider of security services. Integrity can provide CIO-level consulting and planning. Integrity can act as either a full-fledged IT department or as support for internal IT employees. Wherever the need is, Integrity can mold solutions to meet it. Being the right fit and providing the right solutions, Integrity can save you money by not pushing things onto your business that it doesn't need. Integrity acts in your best interest and that includes your budget.
Words Backed With Action
Any technology support company can advertise that they're the right choice. In fact, all of them do. But, Integrity proves it. Most businesses don't know what their company performance or budget will look like in three or five years. Instead of locking you into a contract that fits your budget this year, but might be a strain next year, Integrity offers its services month-to-month. The pressure to perform is on Integrity. Integrity is confident that their services and their team will exceed your expectations and they offer short-term agreements to back it up. Should your needs change or your budget tighten, you're not caught fighting to get out of a bad contract. Integrity is a your partner, acting in your best interest and finding ways to provide what you need month after month, year after year. Technology support is more affordable when it works. Integrity is confident that the solutions it provides will deliver what you need. Integrity works with your business, before and after the ink dries. You can count on it.
Growing, When You Are
For businesses with internal IT teams, one of the the chief costs is training and continued education for employees. Technology moves fast and unless your team is constantly acquiring new skills, your business can quickly fall behind. Integrity grows with the industry. Staying on top of trends and developing needs, Integrity's team is always qualified to handle new challenges that arise. Your business doesn't have to worry about supplying that education or training. Integrity's team is at the ready, for your business. Should your business grow and find itself in need of more advanced services, Integrity can scale with you. Integrity has the capability to provide technology solutions for businesses big and small. Growth doesn't have to mean scrambling for new support when Integrity is your partner. Integrity can provide high-level security, compliance, support, consulting, and other services that growing companies need to thrive. Because Integrity knows your business, your budget will be kept in mind.
Integrity wants to be your partner in business and technology. 'Affordable' can mean different things. Integrity will work to provide the right solutions at the right cost for your business. Get in touch today.
Learn how external tech support can help your business save money: