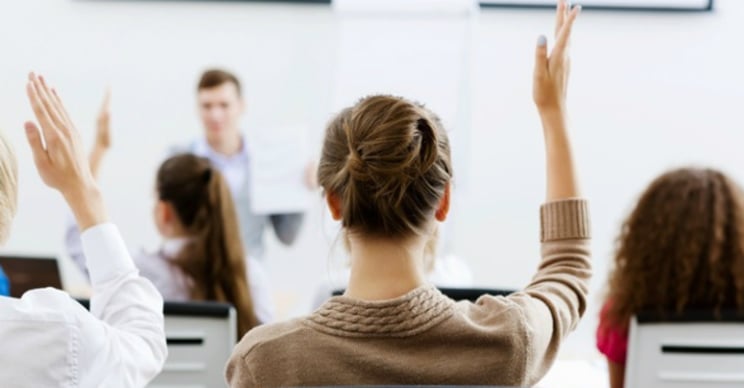 Integrity's Learning and Collaboration Center, @IntegrityConnects, can empower your employees by equipping them with the knowledge and skills they need to improve themselves. Motivating employees is an ongoing source of debate and discussion. But, one thing is hard to argue with: people are happier when they feel confident. That's what a trip to Integrity's Learning and Collaboration Center can do for your employees. Taking classes at 'Integrity Connects' is a great way to learn technology skills, software proficiency, and hone leadership abilities. Loaded with new skills and buoyed by confidence, your employees will work harder and produce greater results.
SEE ALSO: Does your business need internal or external IT support? Use our guide to find out
Here are a few additional benefits of taking your team to Integrity's Learning and Collaboration Center:
Community Strength
The business community is best served to work together. Obviously, direct competition can make that complicated. But, for the most part, there's little overlap and those in the business community can learn from one another. 'Integrity Connects' is trying to foster that community and make it possible to share resources, for the betterment of all involved. Being a part of a larger business community can empower your employees.
Networking Opportunities
Within a strong business community lies valuable networking opportunities. While taking similar classes, your team can make connections with others. Those connections can lead to mutually beneficial collaborative opportunties down the line. Instead of working on personal and professional development within silos, your team can lean on others in the business community for advice, information, and shared experience.
Employee Investment
Dedicating time to employee development signals to your team that you're serious about their success. As a result, they'll become more serious about their company's success. Feeling valued helps drive employees. It's easy, then, to see the connection between empowered employees and company success. Invest in your employee's education and skill set and it will pay off almost immediately.
Take your team to Integrity's Learning and Collaboration Center. Providing educational opportunities and continued training can improve employee performance, boost their confidence, and empower them. Available classes include sessions on finance, marketing, personal development, leadership, productivity, communication, software, cyber security awareness, and general technology. Those topics aren't just personally empowering - they're the building blocks of a stronger company.
Download our FREE Data Security Checklist and review your company's plan: