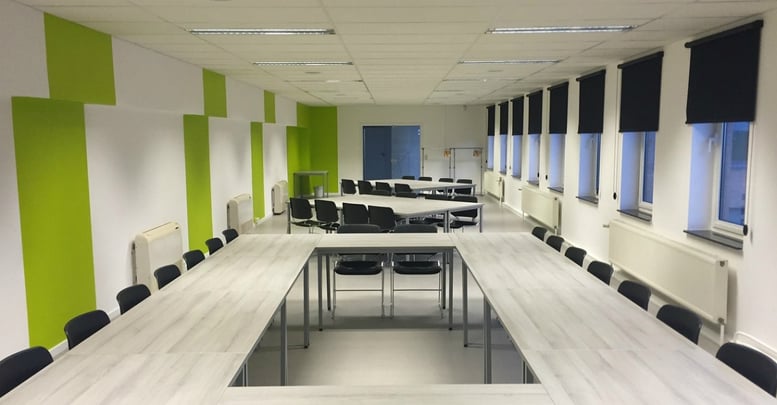 Are you looking for an IT company in Champaign? Contact Integrity Technology Solutions.
Integrity helps businesses in Champaign overcome technology challenges, build successful long-term strategies, and stay secure in the face of rising cyber security threats. Why choose Integrity as your IT company in Champaign?
Integrity's Team Members Think and Act Like Business Owners
Integrity practices Open Book Management, in which employees have greater line of sight into business performance. Seeing how day to day actions affect the company bottom line helps each team member think and act like a business owner. Every action taken is more carefully considered and there's a clear stake in the outcome. How does this help you? Integrity's commitment to transparency empowers its team members. In return, those team members better understand business and apply that knowledge to better serve clients. Choose Integrity because its team will truly understand your business and deliver accordingly.
Integrity Offers Learning and Collaboration Opportunities
Integrity's Learning and Collaboration Center is an invaluable resource for your team. The 'Integrity Connects' initiative is all about connecting local businesses. For your business, that means unparalleled networking opportunities and resources to develop your employees and leadership. Your team members can take courses at Integrity's Learning and Collaboration Center, which will strengthen their skills and provide them with continued training. Access to these resources gives you the means to easily train your team and supplement its knowledge base. With Integrity's help, your team members can expand their skill sets.
Integrity Becomes an Extension of Your Team
Integrity is different. Unlike many IT companies in Champaign, Integrity doesn't just provide services: Integrity is a true partner. In fact, Integrity becomes an extension of your team, learning the ins and outs of your business, and coming alongside it to help ensure your success. Integrity is dedicated to acting in your best interest, responding quickly, and doing things right the first time. From troubleshooting minor issues to CIO-level strategy and consulting, Integrity delivers at every level of your business. Integrity provides customized solutions that fit your business perfectly. If you're looking for a partner that will build a strategy specifically for your business, you're looking for Integrity.