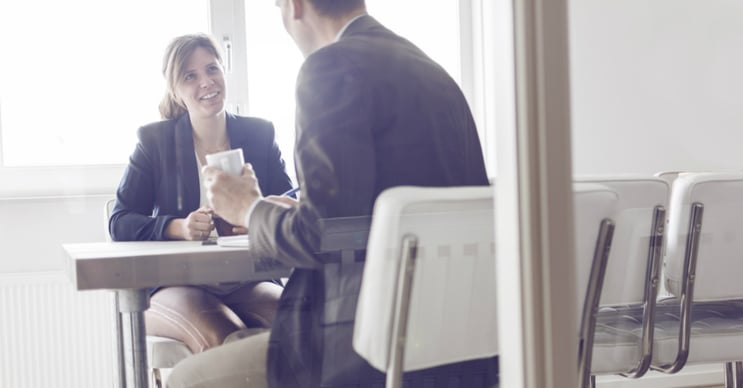 Your business is growing and it's becoming clear that Gary (your IT-department-of-one) is overwhelmed. He fell asleep in a meeting yesterday after spending last night updating your entire network and you're pretty sure those are the classifieds sitting haphazardly on his desk. He even circled a few 'Help Wanted' ads. You've got to do something, so you turn to Google and type in "What should I consider when hiring IT employees?" Gary used to be in sales, but was a computer-enthusiast and just sort of slid into the job. You're new to this hiring process. Your eyes scan the search results and there's not any clear answers. You're stuck.
The answer you *didn't* find, is surprising: don't. You can, of course, hire an internal IT staff if you want, but it may not be the best option for your business. Have you considered an external IT solution? More and more businesses are realizing that external IT support can provide more than an internal team can and do so at a lesser cost. Surprising?
SEE ALSO: Sign up today for a FREE IT Support Consultation
Here are some things to consider when looking for technology support for your business:
The Wrong Question
Are you asking the wrong question? You're wondering what to look for in an internal IT staff. Maybe you should be wondering whether an internal IT team or an external IT team is the best fit for your business. Both have pros and cons, but external IT solutions are becoming more popular because, on average, they save businesses money and deliver better results. For example, instead of spending money training a new technology support employee and then re-training over and over as new needs arise, an external IT team will bear the responsibility for keeping their skills up to date. That gives your business peace of mind that, no matter the issue, you have the resources necessary to address it.
Why External Works
Find the right external technology support team and they will seamlessly become a part of your team. From learning all about your business to building a lasting strategy to providing the specific services you need, an external tech support team will help your business reach its goals. Instead of going through the costly process of vetting and hiring full-time employees, let an external IT team take care of that work. Plus, your business will gain access to equipment and expertise you wouldn't otherwise have. Maintaining the skill set and equipment needs of an internal IT team can be a threat to the most generous of budgets. With an external option, you'll know the cost and you'll know exactly what you can expect.
You CAN Have Both
If you already have an internal IT team or person (like the hypothetical Gary above), that doesn't mean you need to make cuts. Many businesses have an internal IT person who knows the business and does good work. That person can benefit from an external IT team. As technology continues to become more integral to doing business, even the most seasoned IT vets can feel slammed. Security Awareness Training. Cloud Migration. High-Level Consulting. Those are just a few items that an external team can provide, in support of the internal IT staff and the business. Utilizing both options can be the best solution for some businesses. Is it the right fit for yours?
Now that you have the right question in mind, it's time to take a harder look at your technology needs and decide how you'll ensure that they're met. Download our FREE Comparison Guide below for a deep dive on technology support options.
A better question than "What should I consider when hiring IT employees?":