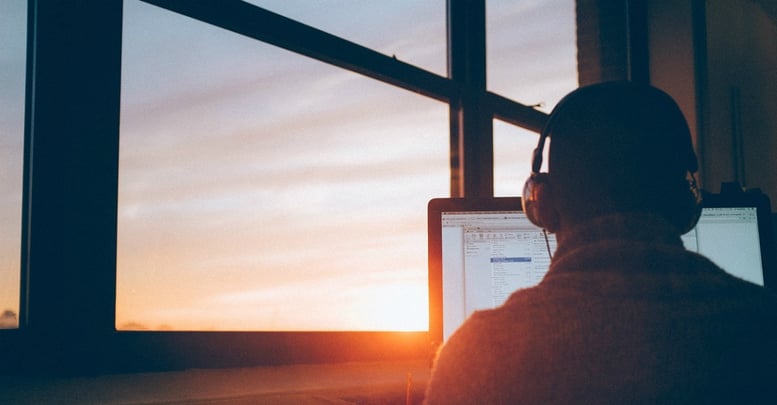 Rising data security threats and the rapid pace of technology has led most businesses to conclude that finding a trusted partner for IT support and security makes more sense than trying to go it alone. As a Springfield, IL business leader, you're already familiar with the aforementioned challenges. You know that your internal team is overburdened and doesn't have access to the resources it needs. Keeping your internal team up to speed and trained on the latest security and support issues comes at a huge cost and pulls your attention away from other areas of your business that needs it. You're ready to find a partner to take business technology and security off of your plate.
FOR YOU: Ready to talk about your IT support needs? Let's discuss today.
As you start your search, there are plenty of questions that will come up. First among them: what are you even looking for? You know you need a trusted and capable partner in the tech security and IT support space. But, what does that look like? What does your business need from them? What can they offer you?
Below are a few things you need to consider when choosing an IT company in Springfield:
Expertise
Find an IT partner in Springfield that has specific expertise in the areas that your business needs. For instance, look for an IT company that specializes in data security. Security is one of the top issues in business - not just IT. You need a partner that understands how critical data security is and can help your company stay secure. That takes a unique level of expertise that can't be found everywhere. Consider areas of expertise when you're choosing an IT partner.
Experience
How long has your prospective partner been in business? More than that, do they have a proven track record of helping companies like yours? Ask yourself these types of questions when choosing an IT partner. Look for an IT partner who knows the Springfield business community and knows how to address your challenges.
Value
Finding a trusted partner that can take technology off of your plate is incredibly valuable. It saves you time, money, and stress. But, you need to find a partner that provides consistent value and stands behind their work. Look for a partner with month to month agreements available. That signals that the company is confident in their services and is willing to work hard each month to earn your business. Look at everything your prospective partner can and will provide to your business.
Strategy
The right partner will be able to help your business establish a lasting IT support and security strategy. Look for a partner that has experience building strategy for companies. When making your decision, talk to your prospective partner and see what they have to say about strategy.