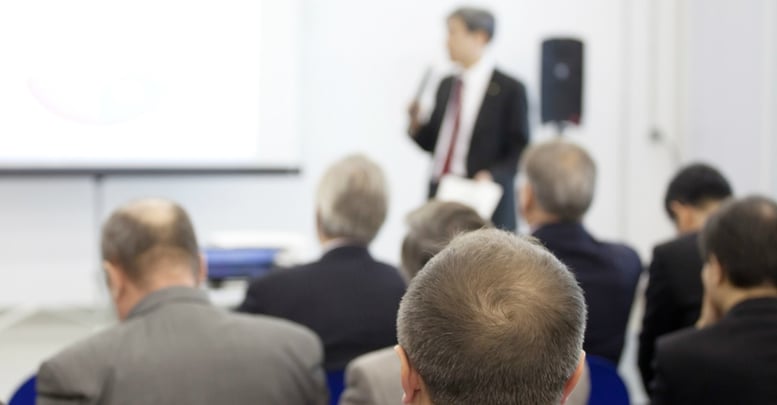 It's not hyperbole to suggest that educational opportunities are one of the pillars of a successful community. For a business community, education is essential to thrive. At Integrity's new Learning and Collaboration Center (@ITSconnects), community education classes are offered for business leaders and others in Central Illinois who want to develop their companies and themselves.
The Learning and Collaboration Center is a brand new space that's packed with the latest technology and resources. Business leaders can join small groups or executive roundtables, network, collaborate, and learn. For businesses that have looked far and wide for a space to hold their own events, Integrity's Learning and Collaboration Center is available to be reserved. Courses of all kinds are available. They range from technology-centered topics that teach Security Awareness, best practices, etc. to general business topics like communication, leadership, and more.
SEE ALSO: Grab our Data Security Checklist now and make sure your business is safe
No matter what it is that you're hoping to get out of community education classes, Integrity's Learning and Collaboration Center can deliver it. Here are just a few things you can learn at @ITSconnects:
1. How to Develop Your Business
Running a business and developing a business are two different things. Unfortunately, doing the former takes up so much time and energy that it often precludes the latter. Setting aside time to come to Integrity's Learning and Collaboration Center is a great way to concentrate on business development. You can take classes in productivity, marketing, communication, and technology training that will inspire business growth and make your day-to-day life easier.
2. How to Develop New Skills
You, personally, can benefit greatly from taking courses at @ITSconnects. Developing new skills and continuing to pursue education is an excellent way to stay ahead of the game in business and life. Without structure, it can be difficult to find those opportunities. The Learning and Collaboration Center is the perfect place to take courses to build new skills and practice personal development. Integrity brings in local trainers and facilitators who offer sessions covering technology and general business topics.
3. How Others are Succeeding
Seeing what other business leaders do to succeed can give your business a huge advantage. In addition to learning opportunities, @ITSconnects offers community members and business leaders the chance to collaborate, network, and connect with one another. It's said that 'two heads are better than one,' and this is several heads, at least. Making important connections with other leaders can help inspire and guide new ideas for your business.
Take advantage of Integrity's Learning and Collaboration Center soon. It's the perfect place to improve yourself, your business, and the business community at large.