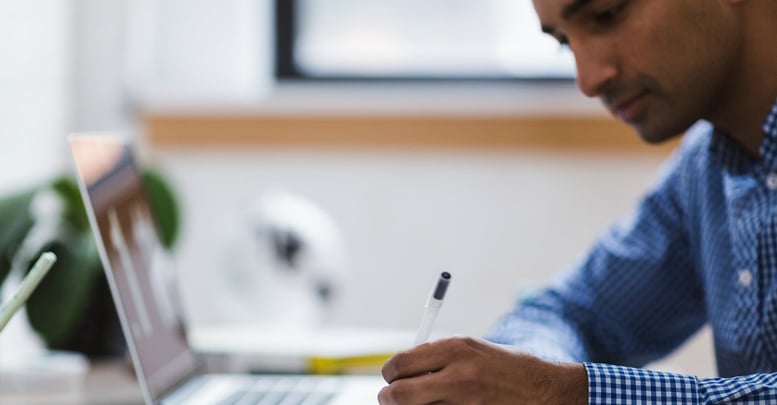 If you live and work in Bloomington or Normal, IL, you know how important IT support can be. After all, almost every business is tied tightly to technology these days. In a young, vibrant, area like Bloomington-Normal, that holds true for every business from State Farm to the newest coffee shop down the street. Technology powers business, but it also leaves companies and consumers vulnerable. Cyber crime has been on the rise for a while and keeping data secure has never been more important. Technology also keeps operations running. Even a minor hiccup can bring the day to a screeching halt. Bloomington businesses need to find IT support that keeps data secure and keeps operations running smoothly. With that in mind, here are 6 must-have services for IT support in Bloomington:
1. Security
As mentioned above, keeping your business data secure is critical. Cyber criminals are becoming smarter, using scams like phishing to lift private data and credentials right out of employee hands. When searching for IT support in Bloomington, make security a priority. You need a partner that can put a security strategy in place that will thwart cyber criminals and help your business avoid costly consequences.
2. Cloud
Speaking of data, look for IT support that offers cloud services. Utilizing a cloud solution (preferably hybrid) for data storage and access allows you to easily and securely see your data whenever you need to. In contrast to older systems, the cloud allows for greater flexibility and transition is easy when you find the right partner in Bloomington-Normal.
3. Consulting
Consulting is an overlooked aspect of quality IT partnerships. Consulting is a service that can help your business mold and implement a long-term strategy, design a network that optimizes your company performance, and plan for the future - whether that's short-term policy making or a complex plan to scale your business (and the technology it needs to operate). Consulting is a strategy piece where your IT partner adds incalculable value to your team.
4. Support
This is, of course, what most people think of when it comes to 'IT support.' It may have leapt right into your head when you read the headline. It's necessary: you need a partner that will be there to help your team solve software issues, troubleshoot hardware problems, and provide the training to help your team utilize company technology to its fullest potential.
5. Backup
Having a backup system helps your company battle disaster and prevent downtime. Business continuity is key. In a world where convenience is king, every business is expected to be up, running, and available all of the time. If there's a technology emergency where operations slow or data is lost, that can be a serious dent in company reputation and relationship with its customers and community.
6. Learning and Collaboration
Finally, look for opportunities for continued training, learning, and collaboration. Security Awareness has become a major piece in the fight against cyber crime. That's just one example of a topic that your team would benefit from learning more about. Look for local resources that offer classes, seminars, and networking opportunities. Finding a resource like that will be a huge boost to your employees and strengthens your overall IT support.