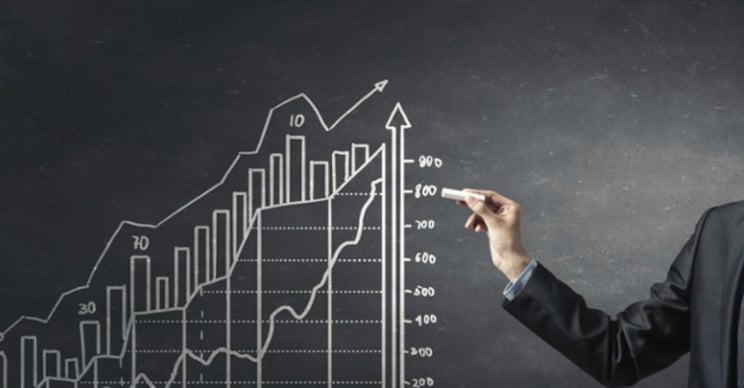 Hundreds of articles are written on improving company productivity each year. In fairness, there are dozens of angles to cover it from: employee health, workplace dynamics, and even office Feng Shui gets its day in the sun. All of those aspects matter. But, for long-term company productivity, it helps to have a few broader strategic principles to apply. The 8 strategies below can be applied to your company over time and can both boost company productivity and keep it there:
FOR YOU: Review your tech security with our Checklist
1. Financial Transparency
Companies who practice Open Book Management find that being financially transparent can empower employees to see themselves as business owners, giving them a 'line of sight' into how the company functions. With a greater interest in company performance, employees tend to become naturally more productive. It's a culture shift that leads to better results.
2. Continuing Education
When employees are given continuing education opportunities, everybody wins. Employees develop personally and professionally. They become more proficient in software programs and other workplace tools, boosting their performance. The company gets a more empowered and productive employee, ready to apply newfound skills towards company success.
3. Company Stand-ups
The idea behind 'stand-ups' (a quick meeting where employees get together to talk through the day's tasks) is centered on communication. It's a simple formula: better communication = increased productivity. Being on the same page makes staying productive easier. It's a dedicated time to address obstacles, voice opinions, and bring the team together to get things done.
4. Networking Opportunities
Collaboration can lead to shared ideas and mutual inspiration. When the business community works together, everybody walks away stronger and more productive. When employees have access to networking opportunities, businesses can work together to improve productivity and pool resources that will make getting things done easier.
5. Security Awareness
While taking time to focus on security awareness may not sound like a strategy for increased productivity, it is. When employees know how to meaningfully contribute towards thwarting cyber attacks and mitigating security risks, considerable time is saved. Any security incident is a productivity black hole. There's value in being prepared to prevent it them.
6. Updated Technology
Having current up-to-date hardware and software in the workplace is a boon for productivity. Microsoft Office 365, for example, is a suite of productivity tools that can change the way that employees collaborate, keeping everybody more organized and on task. If workplace hardware or software isn't up to date, it can hamper productivity.
7. IT Strategy
Businesses who have the right tech support strategy in place already know that it boosts productivity. Technology should improve productivity. When technology gets in the way or slows operations down, it is time to revisit the strategy in place. A move to an external IT team can often help improve productivity and turn technology from a burden into a benefit.
8. Personal Development
Encouraging employees to seek out personal development opportunities can help them develop in areas that will lead to long-lasting improved productivity. Leadership. Communication. Organization. All of those skills can transform how an employee performs and the approach they take to work.
If you find employees are slumping, consider applying any of the above 8 ideas into your workplace. You could find that implementing the above strategies can turn your company productivity around.
See how adjusting your IT support can help increase your company productivity: