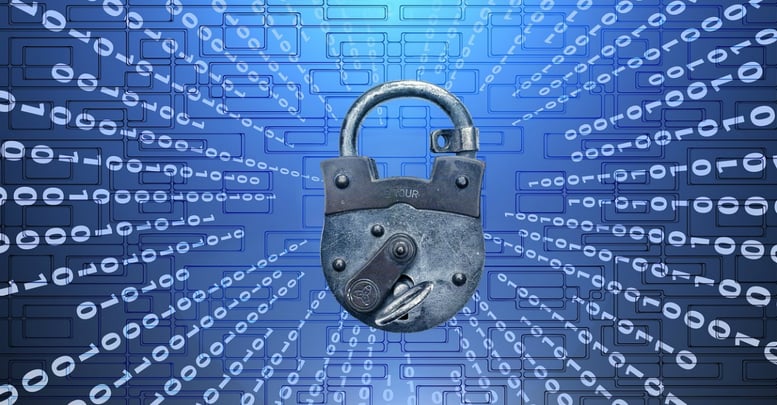 Keeping private data secure is one of the top issues in business today. With cyber crime on the rise, every business needs to take a hard look at their data security strategy and address any vulnerabilities. Business leaders in Champaign-Urbana are increasingly reaching out for help. Security is no small undertaking and there are companies dedicated to helping businesses in Champaign and Urbana, IL stay safe. Integrity is a trusted partner for IT security in Champaign. If you're a business leader in Champaign-Urbana worried about the safety of your private data and want help, here is why you should give Integrity a call:
SEE ALSO: Let's talk about your IT support challenges
Integrity offers a wide range of services, but security is central to the company. Integrity's team is full of security experts who can guide your business towards an effective security strategy. With security always top of mind, Integrity brings a unique perspective to your business and can be a valuable partner. Keeping proprietary information, personal employee information, and private customer data secure is a necessity. Integrity's team has the track record, experience, and expertise to get it done. You'll know that security is front and center when you partner with Integrity.
Integrity can help with compliance
While the most obvious consequences of a security breach are well-publicized (loss of customers, loss of public trust), compliance can be a significant financial consequence in particular industries. If you're in finance or healthcare in the Champaign area, you know all about the challenges of staying compliant and the consequences for failing to do so. HIPAA, for example, outlines clear guidelines for security practices in healthcare facilities. If you've dealt with HIPAA, you realize how complicated company-wide compliance is. Integrity can help with your compliance challenges.
Integrity has a dedicated Information Security Services Team
Integrity's Information Security Services Team is available 24 hours each day, every day of the year. That level of availability will give you peace of mind that no security threat or incident will go ignored. Integrity's security services are proactive, attacking any and all vulnerabilities before they grow into a larger problem. With around the clock support, you'll know that help can be reached and any incident that occurs will be addressed in a timely fashion.
Integrity offers Security Awareness programs and training
Security Awareness Training is critical to preparing your team to defend against cyber crime. Integrity offers Security Awareness programs and training to help condition your team to spot scams and handle sensitive data carefully. In an effort to bring the business community together to learn and collaborate, Integrity launched its 'Integrity Connects' initiative and space. Security Awareness courses are offered there, but Integrity can also train your team directly as a partner. Integrity can even run e-mail Phishing tests, to evaluate how prepared your staff is for an attack.
Download our Data Security checklist and evaluate your security needs: