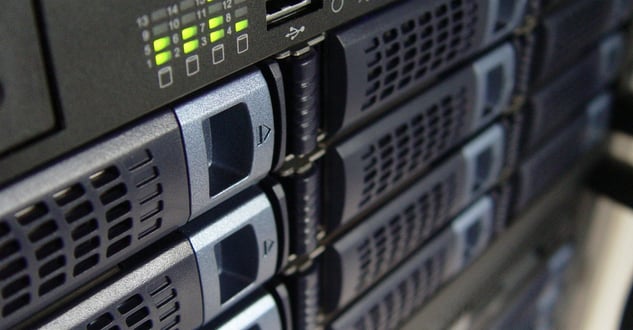 Backup and Disaster Recovery is taking a more and more critical role in today's businesses as the amount of critical data that businesses generate increases. Ransomware holding your data hostage is also becoming more prevalent and it is more important than ever that organizations have a way of restoring their data in case of a disaster.
But where to start? There are thousands of data backup products available these days, and there are plenty of great products to choose from. This article will provide some initial questions an organization should ask itself when evaluating backup and disaster recovery solutions.
---
1. Where does your data live?
With the explosion of cloud services the past few years, this is a great question to think about. Many small businesses have moved at least some of their IT infrastructure to a cloud service provider to lower costs. Even if your organization's data is in the cloud, there is a difference between redundancy and true backup. A cloud provider may or may not have a built-in recovery solution as part of their service, and there is always the human element to consider. We humans accidentally delete important data, overwrite each other's files, or mistakenly fall for that phishing email. Having a solid backup program even for your cloud services is very important.
2. What types of data are you backing up?
The type of data that is needing to be backed up can affect the type of backup software to use. Backing up your email server? Make sure to use a solution that is Microsoft Exchange-aware. Have a huge amount of photos, videos, and other large files that you need to store? In that case, a less sophisticated, and lower cost solution would be OK to use. Do you need to back up your organization's programs and applications as well as its data? Better choose a disaster recovery-capable volume-based backup solution instead of a file-based backup program.
3. How long can you go without your data?
This question might be easy to answer on the surface as "as soon as possible, of course!" But, of course, price should be a factor in any decision as well. Recovery speed and ease of recovery are usually one of the first features to be eliminated when looking at a budget solution. Depending on what you are backing up, that might be acceptable. If you are needing to restore the photos from last year's company picnic, a budget solution taking a day or two to recover the data is probably going to be acceptable. If Quickbooks is down on payroll day, on the other hand, the onsite dedicated backup server is worth its weight in gold.
4. How much data does your organization have?
Most backup solutions will have a cost associated with how much storage will be used up by the backup. Keeping large amounts of data ready for fast restoration can be costly, so selecting what data needs to have high availability and what data can be treated like an archive is a good exercise to do ahead of deciding on a backup method.
---
Integrity Technology Solutions uses a vendor-agnostic approach to always find the solution with the best fit for each one of our customers. We do not follow the "one solution fits all" method and will help you develop and implement a customized solution for your organization. Contact us today to find out more about different backup methods that can be used to better protect your organization's data!