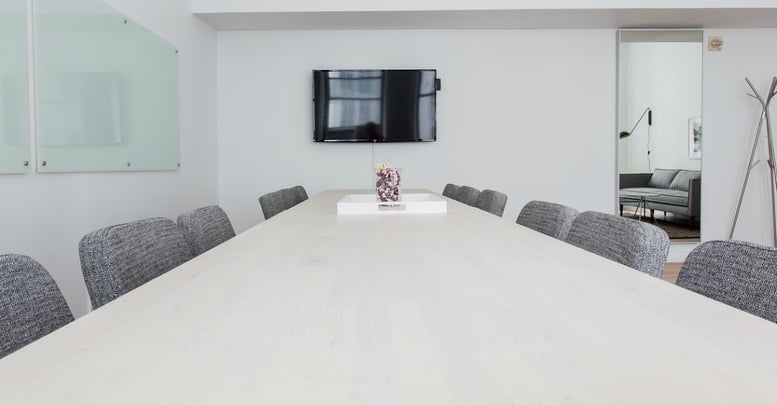 When choosing an IT company in Bloomington, there's plenty to consider. Every business can benefit from finding an experienced business and technology partner to help them meet their goals. But, it has to be the right partner. How can you identify the right fit for your business? There are a few things that your partner has to have in order to be effective. Those include things like experience and expertise, quick response time and resources, plus a competitive price and high value. Your partner should be a trusted part of the Bloomington-Normal business community.
SEE ALSO: Let's talk about your business technology challenges
As you take a closer look at IT companies in Bloomington, check all the boxes. Make sure you partner with an IT company in Bloomington that has:
Experience and Expertise
This is especially important when it comes to pressing business and technology issues like cyber security. Businesses of every type and size in the Bloomington-Normal area need to have a comprehensive security strategy to defend against cyber crime. Finding an IT partner with security expertise is a huge advantage and will help keep your company safe. In general, you want to find an IT company in Bloomington who has a wealth of experience in IT support, security, business continuity, cloud migration, and more. All of the aforementioned help businesses like yours stay on track and find success.
Response Time and Resources
Unlike any internal employee or team, partnering with a dedicated IT company in Bloomington will ensure that your business has help and support around the clock. That responsiveness is critical when it comes to your business technology. Any extended downtime can be disastrous, so you need to know where to turn when something goes awry. You also want to find a partner with the necessary resources. This includes things like capable personnel, a strong help desk option, and consulting ability. Find a partner that can act as an extension of your own team, serving as your IT department.
Cost and Value
For every business, the cost and value of any partnership has to be taken into account. When searching for the right business and technology partner for your company, consider the terms of a contract and the value of the services provided. If you find a partner who offers a month to month agreement instead of locking you in long-term, that's a strong sign that they're confident in the quality of services provided and you can be confident that it will be a good fit. Try to find a partner who can offer true strategy, consulting, and long-term technology planning to your business. That significantly increases the value and gives you an invaluable resource to lean on.
If you need help with IT support or data security in the Bloomington-Normal area, look for the attributes above as you search for the right partner. Make sure that your partner has the experience and expertise, response time and resources, plus cost and value that will help your business thrive. Technology is more important to businesses than ever before. Find an IT partner that can act as an extension of your team, taking workload and worries off of your plate.
Download our Disaster Recovery eBook and learn what you need to do to protect your business: