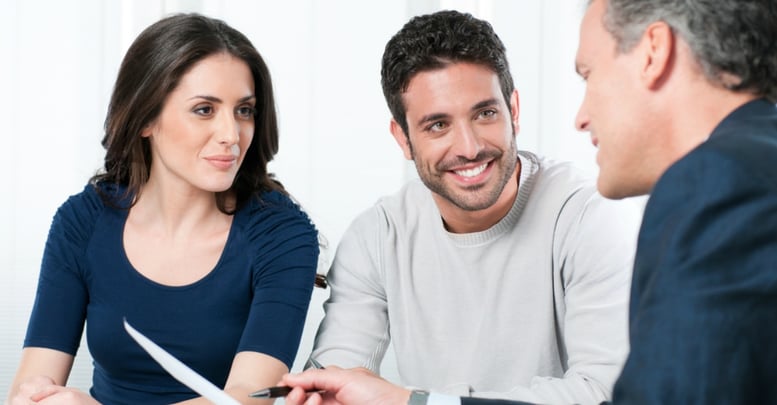 By now, most people have heard the term 'Managed Services Provider.' If you haven't, It refers to an IT company that provides and manages technology services, taking the responsibility off of the shoulders of the business it's serving. Leaning on an MSP for business technology services is an effective way to free up time, cut costs, and feel confident about technology. MSPs are recommended for companies of all sectors and sizes who want premium IT services and resources, without hiring, training, and building an in-house IT department. Even in cases where an internal IT department does exist, an MSP can be a fantastic supplement, making sure that all aspects of business technology are covered.
Today, data security is the aspect of technology entrenched in the mind of most business owners. October is 'National Cybersecurity Awareness Month,' further bringing security to the forefront. The focus isn't misplaced: cyber threats are on the rise as criminals become more sophisticated to work around increasingly sophisticated technology. Perilously, most businesses are far behind when it comes to protecting sensitive business data. Even some MSPs are unprepared to dedicate enough time or resources to shoring up this area of drastic need.
SEE ALSO: Download our Data Security Checklist now to evaluate your business
That's why Integrity identifies itself as a Managed Security Services Provider. 'Security' covers a number of services, such as anti-virus installation, Disaster Recovery planning, software patching, network monitoring, and Security Awareness training. Integrity has years of experience providing air-tight data security for businesses. With a dedicated Security Adviser on staff, Integrity is uniquely equipped to handle the most complicated of security issues.
While every business could significantly improve with the help of a Managed Security Services Provider, some businesses are beholden to stricter compliance regulations than others. For those businesses - like banks - Integrity's security services offerings are even more significant. Integrity implements a SIEM (a combination of Security Information Management and Security Event Management) platform that monitors firewalls, servers, devices, and more for anomalous activity. 'Anomalous activity' is any suspicious activity or any activity that deviates from business-as-usual. With real-time detection and analysis, comes rapid corrective action. Not only does a SIEM solution help keep banks and other businesses compliant, it's a proactive way to stay in front of cyber threats.
What is your business doing to prevent anomalous activity? If your network is overrun by activity without accountability, your business is at risk. The average MSP might not have the know-how or the resources to implement the data security solutions your business needs. Integrity does. Teaming with a Managed Security Services Provider gives your business an advantage. You'll get the same benefits of an MSP (more time, less cost, confidence) with the invaluable addition of premium data security services. Data security cannot be an afterthought in business technology. With an MSSP, like Integrity, you'll know that your sensitive and proprietary data is safe. Real-time monitoring and alerts, consultation from a dedicated Security Adviser, and a variety of proven security solutions are just a few of the added advantages you'll enjoy partering with an MSSP.
Ready to learn more about what a Managed Security Services Provider can do for your business?