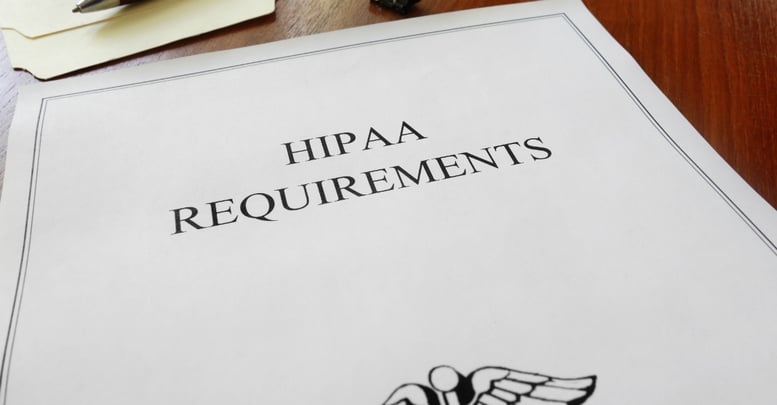 HIPAA compliance can give any medical practice fits. If a medical practice, law firm, or any other type of agency handles sensitive medical information, it's subject to HIPAA. The security standards for staying compliant can be daunting and avoiding violations is a common challenge for organizations. If you find yourself and your organization in this position, it's a wise idea to seek out help. While it can be tempting to try to handle it internally, it's often more trouble than it's worth (and risking violations isn't the best idea). Why should you seek help with HIPAA compliance?
1. Your team is overwhelmed
With business today, it's assumed that each person on your team is juggling multiple roles and wearing several hats. Naturally, that can lead to people feeling overwhelmed. If your team is already stretched thin, HIPAA compliance can be too much of an ask. HIPAA compliance often requires modifying your security strategy and measures, carefully handling and storing sensitive data, and more. Someone has to be tasked with overseeing these things and if your team is short on free time, it can easily fall through the cracks. If your team is overwhelmed trying to stay on top of HIPAA requirements, seek help from a third party.
2. You need help with the details
You know what the HIPAA requirements are, but keeping track of the details is an issue. Even minor slip ups can result in violations and that fear of penalty keeps you awake at night and distracted during the day. If you need help staying on top of the details, find an expert who knows the ins and outs of data security. A Managed Security Services Provider, for example, can come in and evaluate your security needs, explain how it relates to HIPAA, and show you exactly what you need to do to remain compliant. If you're not currently partnered with a third party IT company, now could be the time to change that. HIPAA is complicated, but help is available.
3. You're spending too much time on it
When your team is overwhelmed or stretched thin, your first reaction might be to step in yourself and try to handle it. When the 'it' in question is HIPAA compliance, that's an enormous time commitment that you may find difficult to take on. Successful delegation is a key part of business leadership. If you've assumed the responsibility of ensuring that your medical practice stays HIPAA compliant, that pulls your attention away from other aspects of your business. When that's the case, you're in danger of neglecting HIPAA and your core job responsibilities. Don't let either side suffer. Find help from a third party instead.
4. You want help training your team
Is your team adequately prepared to handle sensitive medical information in compliance with HIPAA? If your team isn't currently engaged in Security Awareness training or programming, there's a strong chance that the answer is 'no.' That's the fast track to a HIPAA violation. If you don't have a Security Awareness program in place today, reach out to a third party for help. Ideally, find a healthcare IT services partner who has experience building and executing on effective Security Awareness training and programming. If your team isn't prepared, a violation is more likely.