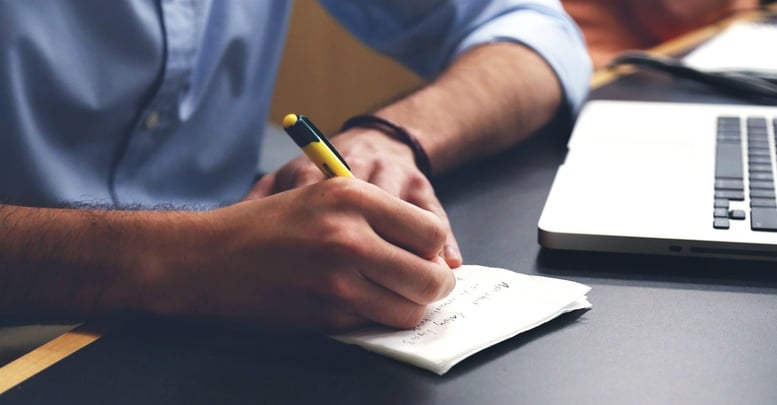 There are more than a few reasons to consider outsourced tech support for your business. One of the most underrated aspects of looking outside of your company for IT support is the planning and perspective that a third party can bring to your team. In business, it's easy to develop tunnel vision. You know your business, you know what you do best, and everything you need is within the four walls of your building. While common, that way of thinking can lead to some significant blind spots. Often, technology is one of those blind spots. Does your internal team have the resources it needs? What about the personnel? Is your team ready to scale at a moment's notice? If you struggle to answer any of those questions, it could be time to consider outside help.
Here a few things that a third party IT partner can bring to your team:
SEE ALSO: Download our Comparison Guide and explore your tech support options
Consulting and Planning
When you find the right IT partner, you'll gain access to CIO level consulting. Having an experienced team evaluate your technology needs can lead to a clearer plan and better strategy. After determining that you need a new (or updated) technology plan, it's time to put it in place. Fortunately, with an outside IT partner, you'll have help implementing the plan that you collaborated on. The combination of consulting and subsequent planning gives your business a unique edge. Whether you do or do not have a current internal IT team, consulting and planning can help secure a better outcome.
Perspective and Insight
With a fresh set of eyes, outsourced tech support can see the big picture of your company and where technology fits in. That perspective is invaluable in developing an effective security strategy and IT support strategy for your business. A small internal IT team that lacks resources can often get lost in trying to keep the department afloat. That leaves little time for strategizing and a poor view of the long term technology needs of the business. Often, bringing in an outside team can help supplement your internal team, bringing perspective and insight that simply isn't found in the building.
Flexibility and Growth
Outsourced tech support brings flexibility and the ability to scale quickly to the table. Every business has a budget and IT likely has less resources than it needs. With a third party company, those resources are flexible. For a known monthly cost, your business expands its resources substantially. 'Resources' can include everything from hardware to expertise. With more resources at your disposal, your technology strategy can stay on track more easily. A third party partner can also offer the ability to scale rapidly. When it's time for your business to grow, outsourced IT support can grow with it.
Ready to discuss your best options for IT support? Let's talk soon: