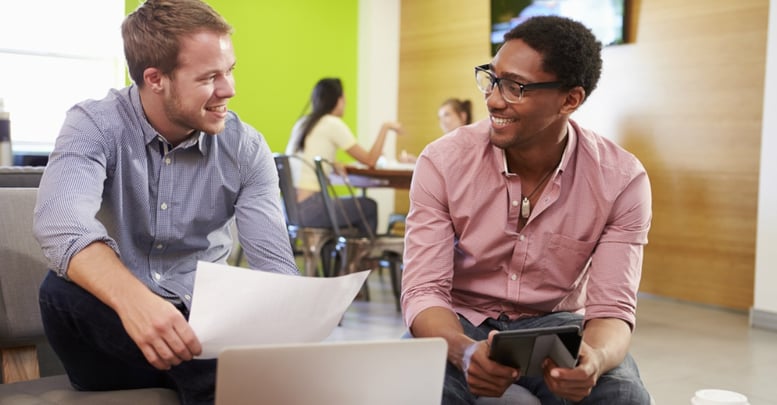 Microsoft held a press event in May to unveil their latest version of SharePoint, the file and team collaboration system. Here they showed off many of the upcoming features and improvements that they have made with the system. Here are some of the highlights:
Faster Browsing
SharePoint 2016 will include faster access to the sites, libraries, folders, and files. Recent documents will be highlighted and can be opened in fewer clicks. Search has become much more powerful as well. Instead of searching only at the library or smaller level, SharePoint 2016 will have universal search that will search across all sites, libraries, and folders.
Machine Learning
The new SharePoint will include some very powerful technology called machine learning. The SharePoint software will be able to track relationships between coworkers, team members, projects, sites, and files to help users get to their files faster than ever before. SharePoint will learn tendencies in what files and sites a user is most interested in, which team members are collaborated with the most, and even make predictive suggestions for files or information that a user might need in the future.
RECOMMENDED FOR YOU: Download our IT Comparison Guide for FREE
Mobile App
Microsoft has done a phenomenal job in the last 18 months bringing a majority of its business productivity programs to mobile devices. Word, Excel, Outlook, OneDrive, and more are all now available on iOS, Android, and Windows Phone. Until now, SharePoint has been a conspicuous missing component of their mobile offering. Starting with iOS in June, the SharePoint Mobile app will be available for free download. Android and Windows versions of the app should come shortly after.
Availability
SharePoint 2016 is now available for on-premise deployment, and SharePoint Online subscribers (through Office 365) will automatically be upgraded to it in the coming weeks.
Download our FREE checklist to test your company's data security: