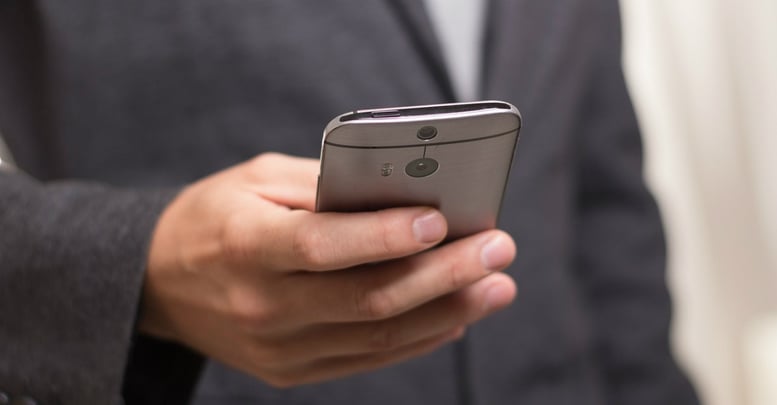 With the explosion of personal smart devices came an important shift in how company's conduct business: much of it is now done on the move. While BYOD (Bring Your Own Device) allowances and the option to work remotely offers flexibility to employees and the company alike, mobile data security cannot be ignored. If your company allows network access from mobile devices, you need a comprehensive mobile data security strategy in place. Below are just a few reasons why having a policy in place for mobile data security is a must:
FOR YOU: Interested in learning more? Let's talk about your tech security strategy
Control and Access Can Run Wild
Mobile devices are hard to keep tabs on. Unlike desktop machines, where use can be monitored in person during work hours and over security camera off hours, mobile devices can be taken anywhere and used by anyone without accountability. To help mitigate those risks, establish a strict policy of permissions and invest in the best network monitoring available. The former will help restrict who can access what and when. The latter will keep your company aware of who is accessing your network. If you notice suspicious activity, you can take action sooner.
Best Practices Could Be Ignored
Without an explicit policy, it's unlikely that best practices are going to be followed. Even with a policy in place, you'll still have to set up some system of accountability to ensure that your policy is being honored. Create a mobile data security policy that requires strong passwords, multi factor authentication, and connection to safe networks. Communicate to your team the dangers of public WiFi and set parameters for where and when sensitive data should be accessed. Just because someone can view something from their personal device, it doesn't mean that they should.
Without a Contingency Plan, Data Can Escape
If employees can view sensitive or proprietary data from their mobile phones, there has to be a plan in place to restrict or pull that access if the relationship between company and employee goes sour. Whether that's a remote wipe feature, or something else, your mobile data security policy should protect your company against any data escaping. Data leaks can be damaging and costly to your business. Make sure that your team understands why that policy needs to be in place and that they consent to mechanism that allows the company to maintain control over its sensitive data.
Smartphones and other devices give your company and your team the ability to be mobile, be flexible, and work on the hardware they prefer. But, those positives aside, mobile devices present a security challenge that has to be solved. Develop a security policy that takes into account these modern challenges, allowing for the positives while mitigating the risks.
Get a FREE IT Risk Assessment for your business and keep it secure: