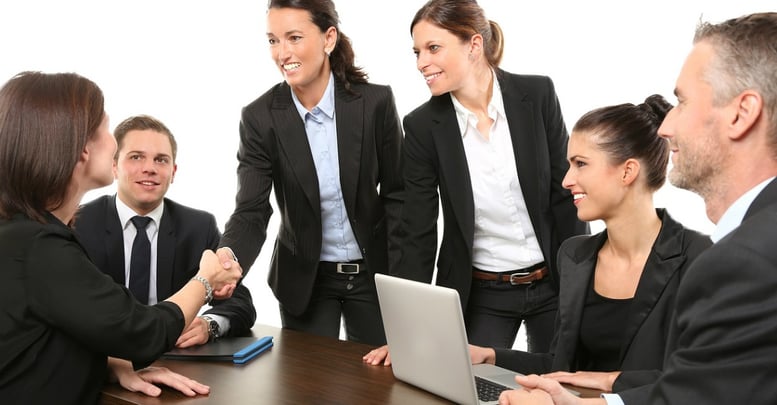 If you have somebody (or a few somebodies) on staff 'in charge of IT,' it can be easy to dismiss your IT support as 'covered.' But, that's rarely the full story. Most in-building IT teams are understaffed and overworked. IT has turned from a niche office role (keep those computer running and printers un-jammed!) into a position of increasing importance. As technology is now central to how most businesses operate, your IT support is critical. Is your company's IT team truly prepared to handle massive responsibilities that sit on its shoulders? If not, it's not because they're not capable. It's that their role has shifted underneath their feet. IT is no longer about light maintenance of a computer network. It is about strategy, growth, hardware, software, training, security, and more. It's a wise idea to start considering adding third party IT support to your team to share in those roles.
FOR YOU: Considering doing something different with your IT support? Let's talk.
Here are a few benefits of looking outside of your building for help with your business technology:
1. Add More Talent to Your Team
Talent and/or qualified IT personnel do not work for free. Staffing your internal IT team means overhead and benefits for each new person. That's a cost that most budgets can't abide by. In contrast, partering with a third party company makes your team bigger in an instant. As an added bonus, you'll pay a monthly fee significantly lower than adding a single full-time employee would cost. That's more talent, for less money.
2. Add Skills Without Incurring a Training Cost
Technology changes quickly. To ensure that your internal team is up to speed, you'll have to shell out for continuing education and training. While that's admirable, think of the cost savings of partnering with a third party IT company who will bring the latest skills to the job without you paying extra. It shifts the responsibility of acquiring modern skills to somebody else. That saves your business money and gives you peace of mind.
3. Add the Right Resources at the Right Time
If you have an internal team presently, you've no doubt been asked for updated equipment and hardware. That's often a debate as your internal team tussles with the budget for the equipment they need. Instead of going through that each year (or multiple times each year), put that responsibility in the hands of a third party. That way, your partner can assess your hardware and software needs, project when things will need to be updated/replaced and give you the time you need to fit it into the budget.
4. Add Insight from Outside of the Building
A third party IT team can offer consulting and insight that an internal team can't. The reason is simple: it helps to have an outside perspective. It's easy to get lost in the details, bureaucracy, and culture working inside a business. When a third party partner comes in, they bring fresh ideas and can often see things that those inside the building cannot. A third party IT team can provide consulting and strategy that set your business up for future success.
5. Add Around-the-Clock Availability
When looking for a third party IT team, choose one that offers around the clock availability. Instead of waiting around for something to break before addressing it, work with a third party team that will be proactive and fix issues before they become problems. A third party team would also be responsible for staffing itself. You won't have to worry about absences as you do with internal employees. When you need someone or something, an external IT team is there all the time.
6. Add Scalability
Ready to grow, or scale? An external IT team can scale with you. With expandable resources and a flexible team, your company gains instant access to growth capabilities when you partner with a third party. Instead of hiring more full-time employees and dealing with the costs of adding infrastructure, office space, overhead, benefits, equipment, training, and more, lean on your third party IT partner. You can focus on your business and your IT partner can supply the strategy and execution you'll need, at a lesser cost.
Download our Comparison Guide and think about the best IT support fit for your business: