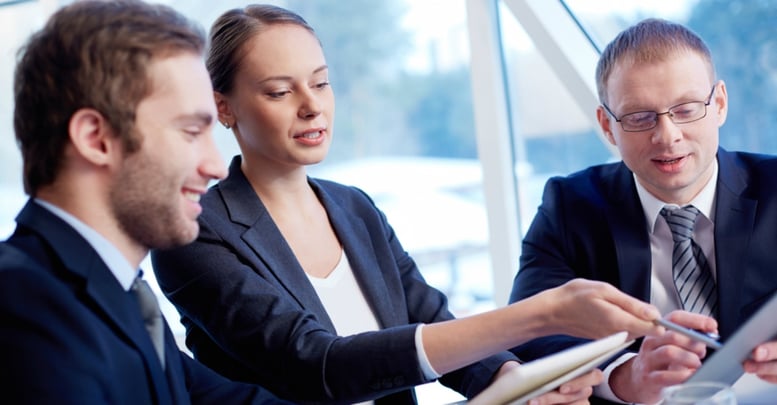 Affordable IT support for small businesses can take many shapes. There is the in-house options: hiring a team of dedicated IT employees and building a department. Then, there are external options: an IT support service that you call when something breaks, customer support lines for hardware and software, or a trusted business and technology partner that can act as an extension of your in-house team. Why is partnering with third party IT company a wise move? Below are just a few reasons:
FOR YOU: Request a free consultation with the Integrity team
Employee Costs vs. Third Party Costs
Employees are packed with hidden costs. While having a multiple-person internal IT team is nice, it's a luxury. Most businesses are better served allocating their budget elsewhere. Employees need salary, benefits, training, continuing education, travel expenses, and more. When partnering with an external IT team, those costs are absorbed by the third party. Instead of the hassle of dealing with the highly-variable cost of keeping an employee on the payroll, you're able to pay a set monthly fee for a full team of IT specialists. That's a predictable cost that can be budgeted for accordingly.
Experience and Expertise Included
Mentioned above, 'training' and 'continuing education' for employees can come at a steep price. Often, it's a matter of providing your team with the skills they need to perform. IT and technology in general, is always evolving. That's why there is a near-constant need for training and education. A skillset in IT or technology can become quickly dated and with an internal team, you'll be responsible for spending the money to update it. With an external team, experience and expertise is included. The cost of staying up-to-date is passed onto the third party. With the right partner, you'll have an extension of your team that has the exact skillset you need for each task.
Ready to Scale When You Are
When your business starts growing, you'll need IT support that can grow alongside it. While your internal team can grow, it will be slowly. You have to go through the hiring process (which takes time), train new additions (which takes time), and then you can focus on business growth and the technology needs that come along with it. In contrast, an external team is ready to help you scale at any time. With more dedicated resources and a bigger team, the right partner can provide what you need, faster, enabling you to grow on your timeline.
Finding the right business and technology partner can help your company save money on IT support. Instead of pouring money into an internal team that may or may not have the necessary skills to handle growing and changing technology needs, consider a third party. An external team will be easier on your budget and has the resources, expertise, and scalability that your business needs.