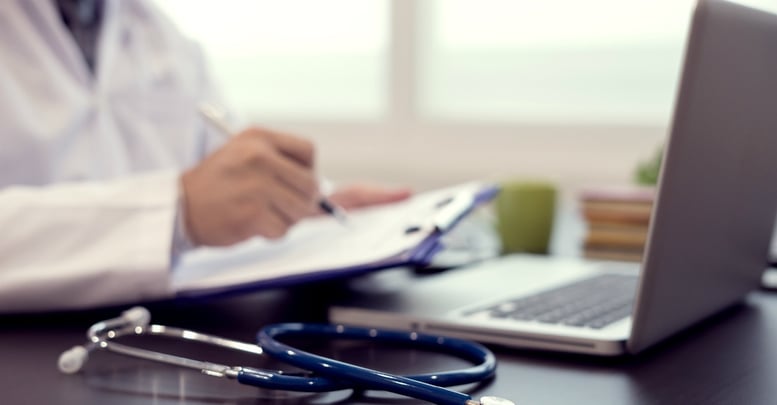 Healthcare organizations need top-flight IT support. Every business relies on technology for its day to day operations. When it comes to medicine, the stakes are higher and the consequences of poor support are more serious. If you're part of a healthcare organization, you understand the gravity of the work and the importance of working technology. When thinking through the concept of IT support for medical practices, keep the following 5 things in mind. If you feel that your current IT support solution isn't meeting your needs, consider a change.
1. Data Storage
How is the sensitive medical data that you collect stored? Is it the most secure and modern option? Should you migrate to the cloud? Which cloud solution is the right fit? Clearly, there are more questions than answers. Due to its ultra sensitive nature, data storage in the healthcare industry can't be taken lightly. It's a matter of utmost importance and needs to be a priority for leadership. If your data storage solution is dated and you're not sure if it's a vulnerability, it's time to take a closer look. Reach out to an expert for help and find an IT support solution that offers a comprehensive answer to this common challenge
.
2. HIPAA Compliance
Speaking of data storage, HIPAA is a regulation that is in place to help ensure that patient data remains secure. For your medical practice, this means adhering to HIPAA requirements and handling data according to its tenets. If you're unsure of how to remain compliant or you lack the resources necessary to stay compliant, consider reaching out to an IT support partner who can guide you and lend a hand.
3. Security Strategy
What does your security strategy look like? If your strategy is loosely defined and difficult to describe, it will be executed with the same care. Make sure that you have a clearly communicated strategy that examines weaknesses, monitors suspicious activity, and regularly improves security measures. Any breakdown in security could have dire consequences for your organization and the people it serves.
4. Response Time
No business can withstand extended downtime in the event of a technology disaster. However, when it comes to the healthcare industry, it can be even more serious. Technology is relied upon to communicate information from doctors to patients and vice versa. If your medical practice is hit with a technology disaster and its network goes down, that can lead to interruption of communication and care, which can have unpredictable ramifications.
5. Security Awareness
Each member of a healthcare organization undergoes training of all types. Make sure that Security Awareness is included. Security Awareness training will emphasize security in the minds of your team, preparing them to thwart crime, practice safe browsing, and protect your practice and its data. If you don't have a Security Awareness program in place today, reach out to an experienced expert who can help you build an effective plan.