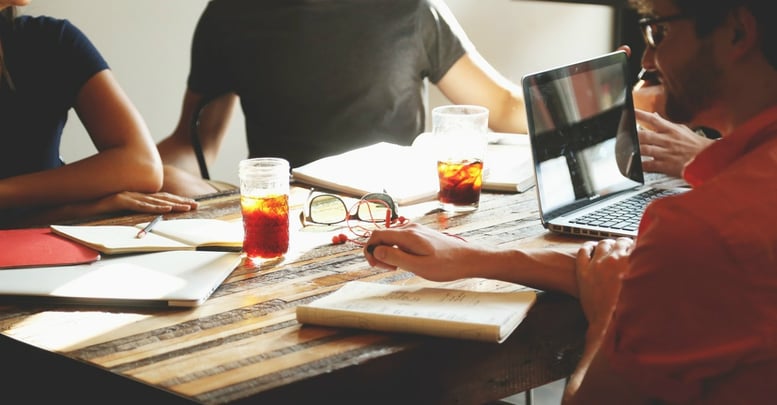 Sometimes, the non-Walmarts of the world take the label 'small business' too literally. Even if your business can be considered 'small' relative to the massive enterprise in town, it still needs all of the same bases covered. IT support, in particular, can't be overlooked. Technology and business are now inextricable. That hand-in-hand relationship will only continue to grow. That's true for the massive enterprise and it's true for the smallest business. No matter where your business falls on that spectrum, it's true for you too. IT support for small business matters. Here's why:
SEE ALSO: Get a FREE IT Risk Assessment for your business
Operations
Like any business, your small business operations likely depend on technology. It's how most businesses accept payment, store data, and communicate - internally and externally. If your hardware is outdated, that's a problem. Your business needs hardware that can keep up with the demands of your team and your customers or partners. Having up to date hardware is just one aspect you need to concern yourself with. You also need updated software. Is your current software cutting it? If not, you need IT support that can point you in the direction of a better alternative. Technology powers your operations. Make sure that you have the right hardware and software in place.
Security
Security is perhaps the most important aspect of IT support for small business. It's a mistake to think that small businesses aren't targeted by cyber criminals. If your small business has a weak security strategy or obvious vulnerabilities, it can actually be a preferred target. Updated software is important for efficiency (as mentioned in the previous item), but it's also a serious security matter. If your small business is ignoring software updates, you could be missing important security patches that can prevent cyber crime. You also need a data storage strategy that will protect your small business in the event of a breach. Small businesses need a comprehensive security strategy that works.
Convenience
Your small business is focused on your customers and clients. Convenience should be a factor in that focus. Technology can make doing business easier, if wielded effectively. If you notice that your small business is behind the times, it's time to take action. Explore how you can use business technology to make things faster, more efficient, and more convenient for everyone involved. Technology's role in business has grown dramatically and will continue its trajectory. Make sure that your small business is ahead of the game.
Small businesses need to make IT support a priority. A strong IT support strategy (and partner) can help ensure that a small business grows out of its label. If your small business hasn't dedicated enough to IT support, get started today.
Ready for next steps? Follow the link below and we'll see how we can help: