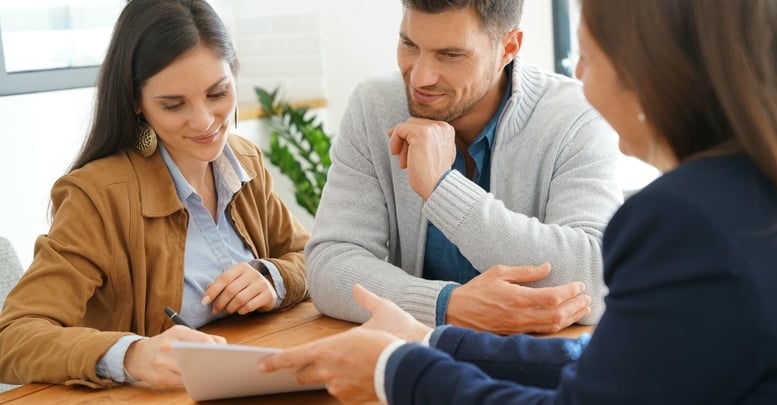 The Gramm-Leach-Bliley Act demands that financial institutions disclose information sharing practices with consumers and have appropriate measures in place to protect private data. Whether it's a company that offers investment advice, loans, insurance, or any other financial product or service, leadership in those organizations are held accountable for GLBA compliance.
If you work for a financial institution, you're well aware of the burden that comes with GLBA compliance. Here are 6 signs you should look out for that will let you know it's time to reach out for help:
1. You're understaffed
The first and most obvious sign that you'll need help handling GLBA compliance is finding that your organization is understaffed. The first bullet point on the FTC's website for 'How to Comply' reads, "designate one or more employees to coordinate its information security program." Even if you have an internal IT department or person, chances are, they don't have the time (or maybe the expertise) to dedicate to compliance. Finding an outside partner can make all the difference.
2. You're not sure what's required
While primary resources are available to help you understand what's needed, it's not a bold statement to suggest that government documents aren't always easy to understand. If you have ample time, it's possible to learn the ins and outs. If you're not looking for ways to fill hours, it's much wiser to reach out for help from security experts who already have the expertise you're trying to build. With expert guidance, you'll have a clear idea of what you need to do to stay compliant.
3. You're not sure of how to comply
If you know what's required, but you're not sure how you're going to execute on the items you need to, that's a strong sign that you need help with GLBA compliance. Knowing what's required is one matter, but that doesn't mean that your team will have the time or the knowledge necessary to meet those requirements. If you feel unable to set aside the time necessary to focus on compliance, reach out for help.
4. You're spending too much time on it
You know what's required and you know what's needed to meet the requirements, so you go to work. However, if you discover that compliance is taking more time than you expected, that's a sign that you should reach out for help. Let a team of seasoned experts tackle compliance tasks. Bringing expertise into the building will ensure that compliance standards are met quickly and consistently, allowing you to focus on your business.
5. You've made a mistake in the past
Mistakes happen. However, if your organization has recently run afoul of the GLBA or committed another security-related error, reach out to a third party for help. An MSSP, or other team of experts, can help your company understand why an error occurred, how to prevent it from happening again, and how to reshape your security strategy so that it's stronger moving forward.
6. You're struggling to train your team
Even if you, personally, have a handle on GLBA compliance, know what's needed to comply, and how to do it, training your team can be another story entirely. Training your employees on compliance requirements will mean training your employees on Security Awareness overall. If that represents new territory for your organization, it makes sense to reach out to a team of banking IT experts for help. Neglecting Security Awareness programming greatly increases the likelihood that a mistake is made.