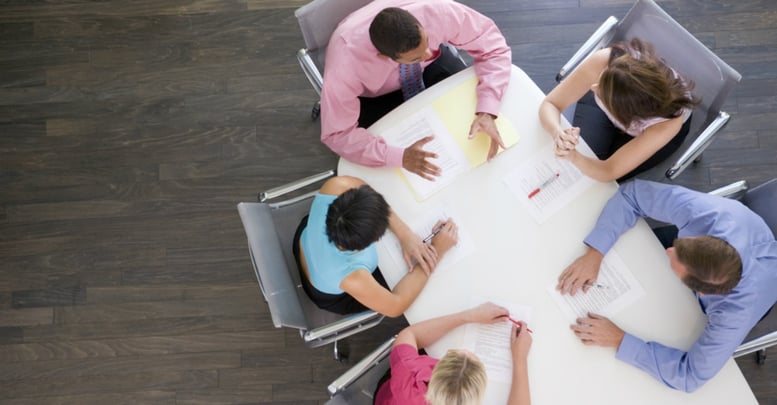 The line separating business and technology has been shrinking for years. Now, it isn't just razor-thin - it's vanished completely.
Almost every business stores their most important data digitally and relies on Internet access and a computer network for almost all important operations. Not having strong technology support is inviting disaster. But, just because need has risen sharply, that doesn't mean that the budget necessarily reflects it. So now, business owners and decision-makers are in a fix: they need strong, flexible, built-to-scale tech support at a price that fits within their allotted budget.
SEE ALSO: Is your business secure? Request a free tech security consultation and know for sure
Where can you find affordable technology support for businesses? Surprisingly, it's easier to find than you might think, given the qualifications. Below are a few hallmarks of affordable technology support for businesses. Whether you have an internal IT department/CIO, an external IT services partner, or a mix, they have to be able to do these things to provide the right support at the right price:
1. Responsiveness
Surely you've heard the phrase 'time is money.' In business, that certainly holds true. An IT emergency (like a network crash or an Internet outage) can halt sales, leave employees sitting on their hands during work hours, and interrupt your vital business operations. That's time that you could be using to make money. Instead, it's time (and money) lost. That's why it's important to have IT support with a quick response time. If you're relying on an individual for all of your tech needs or someone on your team is juggling an IT role with something else and response time is inconsistent or slow, it's worth considering how much money is really being lost. In the short term, it may feel as if you're saving, but investing in a responsive support solution is the truly affordable route to take.
2. Scale-Ready
In business, your goal is to grow. When you achieve that goal, your IT needs will grow alongside your business. You'll need better storage capabilities, tighter security, and advanced Disaster Recovery planning. Plus, day-to-day backups and network maintenance needs will increase. Is your current IT support solution prepared to keep up? While that solution may be inexpensive today, you'll sink untold dollars into expanding that option when your business growth calls for it. That could mean more personnel, more training, and more equipment. It's a lurking cost that can blast apart a planned budget. Finding an IT solution that is built to scale takes the pressure of expanding out of your hands. You can have an entire team of IT professionals at your disposal - at a price you can predict.
3. Evolving Expertise
Becoming an expert at anything costs money. As your business and technology needs change, you'll be on the hook for spending the money necessary to acquire that expertise. If you have an individual IT person who doesn't have the experience or ability to perform a critical task, you'll spend whatever it costs to make that ground up. The problem is that the expense is variable. You can't predict what you'll need to supplement where and when. For financial planning, that can be ruinous. The most affordable solution is finding an IT partner whose expertise will evolve as needed. Their team members will get continued education and training. They'll be responsible for making sure their team has the expertise necessary to meet your needs. That's a weight off of your shoulders and an IT solution that will help your business succeed without hidden costs.
Ready to learn more about affordable technology support for businesses?