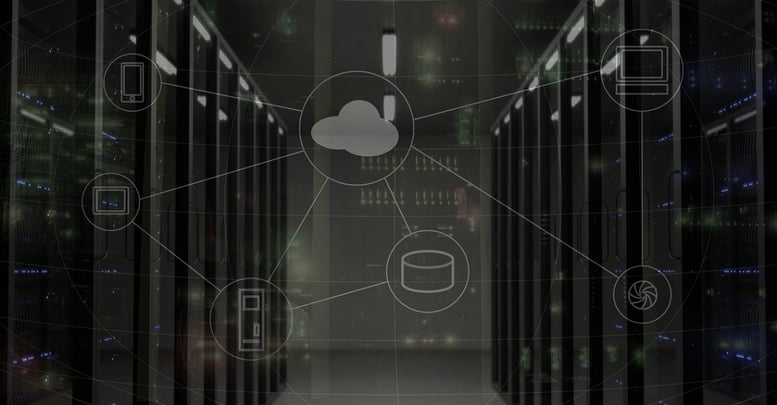 Every business needs a comprehensive IT Disaster Recovery plan. That includes yours. Whether you identify your business as 'small,' 'midsize,' or 'massive,' having a Disaster Recovery plan in place is as important as having a payroll process. It may not seem like it, at a brush, but having a Disaster Recovery plan can be the difference between surviving an emergency or closing your doors. It's paramount. With the growing digitization of business, your most important assets are tied to your business technology. From private customer data to sensitive company financials to everyday operations, a disaster that strikes your technology, strikes at the heart of your business.
Do you have a Disaster Recovery plan that you feel confident about? If not, get started with Integrity's IT Disaster Recovery Plan Template. You can download it at the bottom of this page. What goes into a Disaster Recovery plan? Below is a quick overview of what you'll need to include in your comprehensive plan.
FOR YOU: Let's talk about your business technology today
Points of Contact
When you start to build a Disaster Recovery plan, start by identifying the main points of contact in the event of a technology or data emergency. This will include the contact information and names of company leadership, anyone tasked with overseeing technology for your company (like a CTO), and any third party entities that your company is partnered with. Establishing points of contact is important. It takes the guesswork out determining who needs to know about what and when. If a disaster does occur, you can quickly reference your Disaster Recovery plan and know who to call.
Priority Items
Your Disaster Recovery plan should identify which items are a priority in recovery. For example, if there's a network or specific piece of technology (like a credit card system) that is critical to operating your business, that would take precedence in a recovery process. There may be other systems or technology that are important, but inessential. Those matters can be dealt with once the essential technology is back up and running. During an emergency, you want to be able to act quickly. Determining priority items ahead of time allows you to focus on the task at hand, should the worst happen.
If-This Then-That
As you're recovering your systems and your data, plan ahead with if-this then-that procedures. Serving as a type of flow chart, you'll be able to have an overview of what actions need to come first and what happens when those actions are successful or unsuccessful. During an emergency, there will be little time to sit around and decide next steps. With a predetermined workflow in hand, you'll be able to quickly act and respond. As you move through the Disaster Recovery workflow, you'll be on your way to restoring the critical technology and data your business needs.
Read more about Disaster Recovery in the FREE eBook below. If your company doesn't have an established Disaster Recovery plan, use the planning template included in the eBook below.
Download our FREE eBook and find an IT Disaster Recovery Plan Template inside: