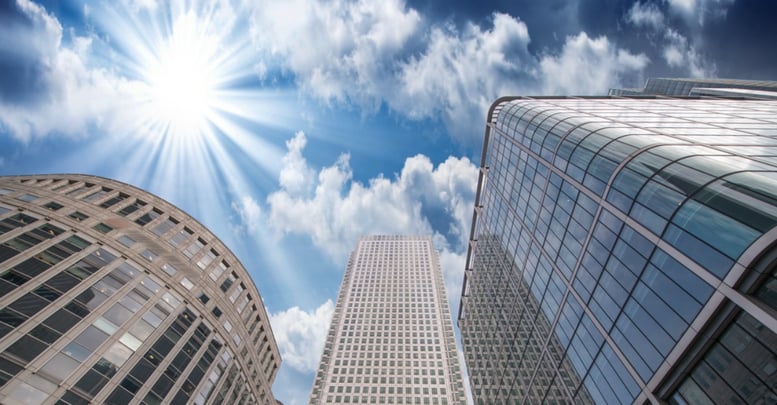 As cyber crime rises, banks face greater scrutiny in how they're protecting sensitive data. The FDIC Exam, in particular, vets banks and financial institutions to make sure that sensitive data is being defended as it should be. Unfortunately, most small to midsize banks don't have a full-time employee dedicated to IT security or compliance. That leads to the responsibility falling onto employees with other full-time tasks and honest mistakes are often made. Schedules can only be so full, but non-compliance isn't an option.
Whether you're a large bank, a midsize bank, a small bank, or you identify as something else, every bank needs support for FDIC exams. If you do have a full-time employee focusing solely on compliance, that's one form of support. But, for institutions who can't afford that, you can find incredible support in third party IT teams (like Integrity Technology Solutions). It's an important thing. Here's why you can't afford not to find support for FDIC exams:
SEE MORE: Download our Data Security Checklist now to make sure your bank measures up
1. The cost of failure is too high
Depending on the situation, failing an FDIC exam in any sense can cost your business thousands of dollars. Plus, the FDIC then views your bank as a concern and oversight becomes even stricter in the future. Instead of compliance being something you can be confident in, it becomes a source of added stress and anxiety. It cost you money and it costs you reputation. Relying on a skilled and experienced third party IT team allows you to regain confidence in the process and save those costs.
2. The time commitment is too much
Again, unless you have a full-time IT security compliance expert, you need help just managing the time it takes to prepare for FDIC exams. It's a time consuming process that detracts from your ability to focus on your bank. Worse yet, banks don't make any money taking FDIC exams or examining compliance standards. Teaming with an experienced third party IT company is a smart way to delegate this time commitment, freeing you up to focus on your job. Don't let compliance get in your way.
3. It is too complicated
On top of the threat of fines and the time commitment, FDIC exams are complicated. Unless someone on your staff has direct experience in preparing for and taking these exams, it's better left to a third party team of professionals who have extensive experience helping banks like yours remain compliant and pass FDIC exams. Instead of scrambling to learn the ins-and-outs of a complicated exam system, lean on those who are willing and able to help now.
Every bank, regardless of size or situation needs support for FDIC exams. IT data security is a challenging topic for many financial institutions to tackle. If you're facing increasingly tough banking compliance standards, don't panic - talk to Integrity today.
Don't face your FDIC exam alone. Let's meet soon: