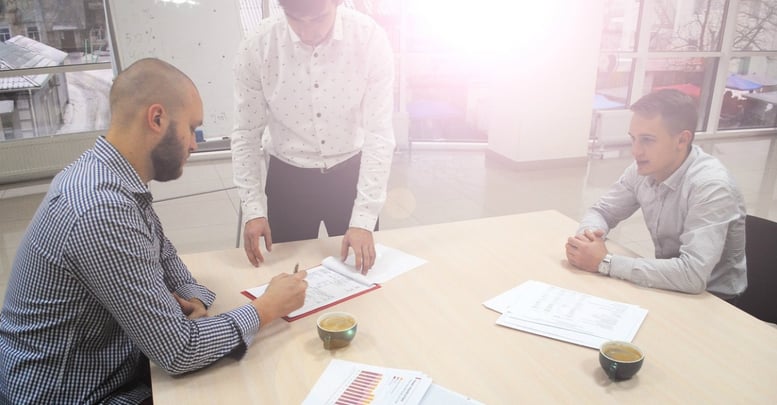 Have an IT department that feels overworked, overburdened, and understaffed? You're not alone. Budgets get tight and technology support often lacks what it needs to deliver for your business. Adding more team members means going through the recruiting, hiring, and training process, then paying for all of the associated overhead involved with full-time employees. That's a prohibitive price for many businesses to pay. If you find yourself and your business in that situation, it's time to explore other tech support options. Outsourced tech support, for example, can take the burden off of your internal team and costs less than bringing in more internal personnel.
FOR YOU: Download a certificate for a FREE IT Risk Assessment today
Supplement, Not Replace
While a technology partner can replace your internal team entirely, some companies aren't looking for that. Your internal team knows your business through and through and has valuable experience that shouldn't be brushed off. Your hardworking internal IT staff will love the addition of outside help. When you partner with an IT company (like a Managed Security Services Provider), you're taking the pressure off of your internal team, alleviating their burden and ensuring that your business has what it needs to succeed. Unlike the costs associated with recruiting, hiring, training, and compensating multiple new internal team members, outsourced tech support is relatively inexpensive and gives you an entire new team of technology professionals.
Experience and Insight
Along with the added personnel that comes with a new team of technology professionals that will work as an extension of your internal team (at a lower cost than hiring new internal employees full-time), you also get access to experience and insight. Instead of being responsible for training your internal team on new industry areas, let your technology partner help fill in any knowledge gaps. With the right partner, you'll have immediate access to security experts, network experts, hardware experts, software experts, and everything in between. That covers considerable ground and takes the burden off of you and your internal team.
Additional Resources
Outsourced tech support has flexibility and the ability to scale quickly to meet the demands of your growing business. When you decide to expand your internal team, that comes with a lot of necessary deliberation. A partner, however, can offer you the personnel and resources you need almost instantly. That makes scaling easier. With an experienced partner, you'll have a roadmap to growth and you'll know ahead of time what you need from IT support to get there. Whether you're looking at cloud migration, a network overhaul, or a sharp turn in technology strategy, an external partner will have answers.
Managing business technology is grueling work. It's fast-paced, constantly changing, and the stakes are high. Your business and technology are inseparable. Make sure that you have the appropriate resources dedicated to the task. If your internal staff is swamped, consider outsourced tech support for your company. It will remove the burden from your team and prepare your business for whatever technology needs come up.