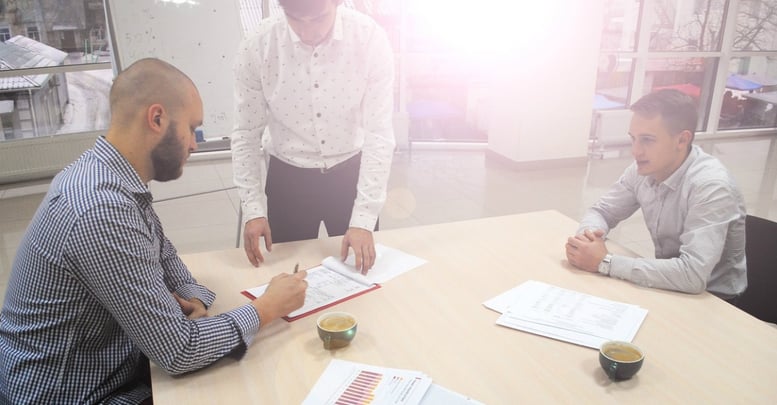 When your business is growing, it's exciting! It can be enough of a whirlwind, that some considerations get overlooked. If your business is set to scale, don't forget to examine your IT support. As your business grows, your business technology and data will grow in importance. Does your company have the necessary IT infrastructure in place in support growth? If you're unsure, consider the items below. With outsourced tech support, you'll have the resources you need to scale successfully. Without the help of a partner, your might find that your current IT solution is an impediment.
SEE ALSO: Want to discuss IT support options? Get in touch with Integrity today!
Strategy
Teaming with a third party IT support partner is an effective way to build a long-term IT and technology strategy for your growing business. An internal IT team or person can, of course, also provide strategy. But it's much more difficult to take an objective look at things from inside the building. Finding an experienced third party can bring a wealth of insight and strategy into the fold. As your company gets ready to grow, having access to expert-level consulting is a huge advantage.
Personnel
Outsourced tech support will have the personnel necessary for a growing business. Most internal IT teams are small and run into availability issues. Whether it's inopportune vacation days or employee turnover, personnel problems aren't uncommon for small internal teams. In contrast, a third party partner gives your company an entire IT support team that's available whenever you need them. For scaling, that combination of availability and strength-in-numbers is crucial. Plus, leaning on a technology partner doesn't preclude you from keeping an internal team or person. If anything, it augments performance across the board.
Expertise
If you currently have an internal IT team, are you aware of any knowledge gaps that might exist? Chances are, a team of one or two individuals won't have the broad expertise required to keep your business technology on track as you grow. Instead of incurring the cost of getting internal employees new training or hiring new personnel altogether, leverage the expertise of a full third party IT company. Expertise - in an area like security, for example - can be a critical component of growth.
Hardware
As your business grows, your business technology will have to grow with it. That is, the physical hardware will have to expand. That will involve buying and configuring new machines. It involves making decisions on what software programs fit your growing business. It will require that you roll out a security strategy that accounts for a bigger, more robust network. If that sounds daunting, that's because it is. It's a tall order for a smaller internal team to handle. Partner with a third party and your internal team will have backup in making technology infrastructure decisions and ensuring that your company is growing as it should.
Is outsourced tech support right for your business? Read our Comparison Guide today: