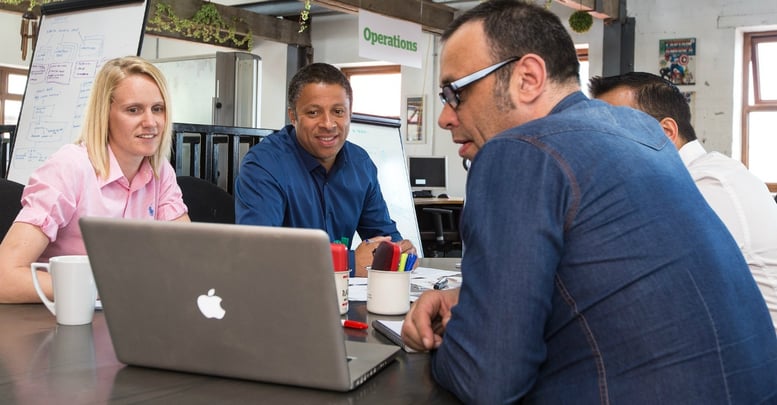 Data security is far and away the most important issue in business technology today. If you're a business leader tasked with developing a technology and security strategy, start with a security assessment. Security assessments can give you an in-depth look at your current network security measures and help you make informed decisions on how to move forward with your strategy. When security assessments are performed by a third party IT partner, you bring a fresh set of eyes and years of security experience into your building. That in itself can help shape your technology strategy. A security assessment can identify the next steps you need to take to firm up your security and maximize technology in your business.
FOR YOU: Use our Data Security Checklist to evaluate your business
If you're ready to get a jump on shaping a successful security strategy, hit the button at the bottom of this post. When you get a IT Risk Assessment from Integrity, here are a few things that will happen:
On-Site Consultation
Integrity can come to you, making sure that your assessment is based on first-hand observation. By learning about your business and its unique challenges, Integrity can take a look at your security strategy and advise accordingly. If you haven't had security professionals assess your network before, you'll see how the process works and what the takeaways will be.
Network Vulnerability Scan
Is your network safe? Your network holds tons of valuable data, it supports all of your devices, and it's essential to your business. Keeping your network safe should be one of your highest priorities and it starts with a network vulnerability scan. A network vulnerability scan will identify where your network is at risk. With more entry points than ever before (think mobile devices, printers, any IoT devices) your network have hidden vulnerabilities that haven't yet been discovered.
Prioritized Remediation Report
As vulnerabilities or weaknesses are discovered, it can be overwhelming. If there are multiple things that need to be addressed in your network or your security strategy, it's difficult to know where to start. Integrity will build a prioritized remediation report that will help put things in order and give you direction on what's most pressing.
Security assessments can help you develop a technology and security strategy that will keep your network secure and keep your business humming. Take advantage of the gift certificate below.
Download this Gift Certificate and set up a FREE IT Risk Assessment with Integrity: