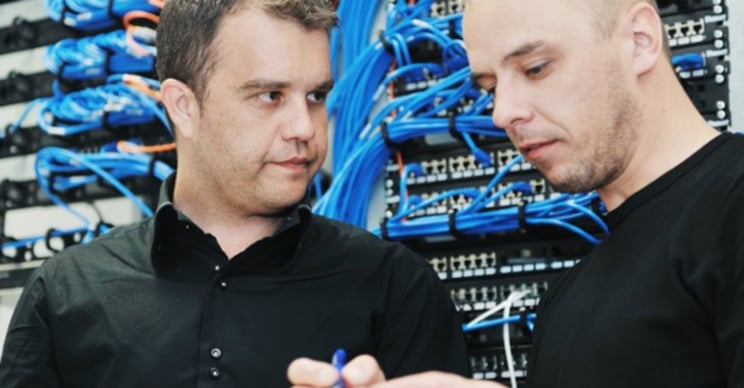 The gist of the old saying about assuming is that it makes all parties involved look unwise. Business leaders who assume their tech security strategy is sound or assume they won't be targeted by cyber criminals face a greater risk than looking foolish: they risk losing valuable data. Data loss comes at a substantial monetary cost, of course. But, it can also result in a loss of public trust and company reputation. If you find yourself assuming that your business is safe: don't. Instead, partner with an MSSP and get a full security assessment. Having a security professional examine your network and security measures can help protect your business from disaster. In fact, it may help your business avoid a devastating breach that could be challenging to recover from.
Here are 4 ways that security assessments save businesses:
SEE ALSO: Download our Disaster Recovery eBook and build a plan to keep your data safe
1. Identify Vulnerabilities
Getting a security assessment is the quickest (and painless) way of discovering where your security strategy is lacking. The alternative, of course, is discovering those weaknesses alongside the cyber criminals who are taking advantage of them. That's an inopportune time, to say the least. A security assessment is a proactive way to shore up your defenses and patch vulnerabilities in your network. It allows you to be on top of your security strategy and puts you a step ahead of cyber crime.
2. Preventative Measures
As an IT risk assessment is being performed, you'll find out where your vulnerabilities lie and how you should address them. You'll also get advice on what preventative measures should be in place. It's important to "play offense" when it comes to security. Instead of waiting to react when a data breach happens or a vulnerability is exploited, forecast what could become an issue in the future and start planning for it now. Security assessments can reveal your next few moves.
3. Long-Term Strategy
Partnering with an Managed Security Services Provider is a smart long-term strategy for your business. Security needs are always in a state of flux as technology continues to transform the way people do business. With a security assessment, you'll find out where your security stands today. However, you'll also gain insight into where your security strategy needs to be in the future. It's important to know what your business will need moving forward, for budget planning and peace of mind.
4. Build Awareness
Cyber Security Awareness has become a popular term for a reason: awareness is an invaluable security asset. When your employees are well-versed in cyber security, your business is safer. Bringing in a partner to do a security assessment is a great way to further build awareness. It prioritizes security in full view of your team and what the assessment reveals can be valuable information to communicate across the staff. Security assessments provide information and information is powerful.