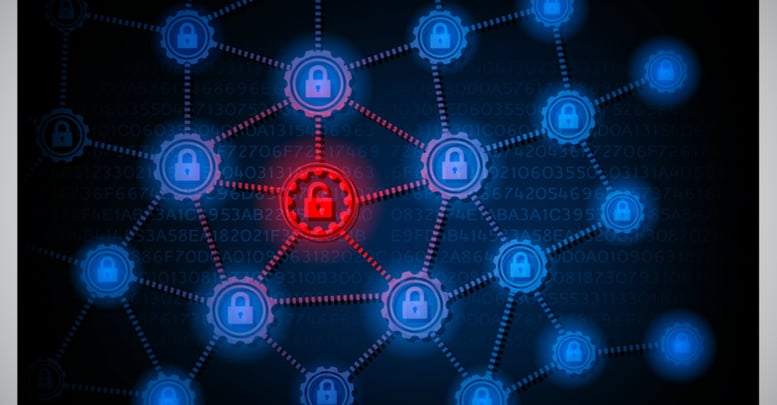 Security, security, security. It dominated the headlines internationally last year and there's little reason to believe that will change anytime soon. As more business and commerce moves online, there is greater incentive for criminals to try to take advantage. For business leaders, this is a call to action: improve or become imperiled. Your network security should be a top priority for this year and beyond. As security races to catch up to cybercrime, more headlines will be made. Don't let your business appear in them.
FOR YOU: Download our Disaster Recovery eBook for FREE!
Cybercrime Rising
Cybercrime is on the rise. Business has moved online, rapidly. Because of this lightning-quick shift, hackers and criminals have been able to adjust faster than companies. Crime goes where the money is and now, the money (and data) is online. That fact puts your network at risk. With new scams and data-stealing techniques surfacing almost every day, it is in each business leader's best interest to examine their company's security strategy and find ways to improve upon it.
New Technology, New Needs
As technology continues to advance, new security threats will arise and new security measures will be needed to stop them. That back-and-forth is something that every business needs to stay on top of. It's a tall task and may call for outside help from a third party with security experience. Technology is a positive for businesses, but it has a ripple effect. Businesses need to accurately assess new technology and secure it, before it becomes a data vulnerability.
Social Engineering
While it's impossible to ensure the prevention of all employee-born data breaches (mistakes do happen), you can minimize the likelihood of it occurring and minimize the damages it can cause with Security Awareness training. Many cybercriminals use scams that prey on the good nature of your employees. They pose as trusted authorities or send convincing links to bogus and malicious websites. Preparing your team to look out for such attacks is a necessary measure in today's environment.
Network security is more important than ever before. The need for help with data security is also growing. Find a trusted partner that can advise, consult, and equip your business with the security measures you need to fight off cybercrime. Cybercrime threatens to steal sensitive company data. With that data loss comes a loss of public trust, downtime, and sometimes irreparable harm to a business. It is critical that network security be a priority for businesses from the top-down. Make sure that your business makes the news for success and not a data breach.
Unsure of your company's network security? Request a consultation with our team: