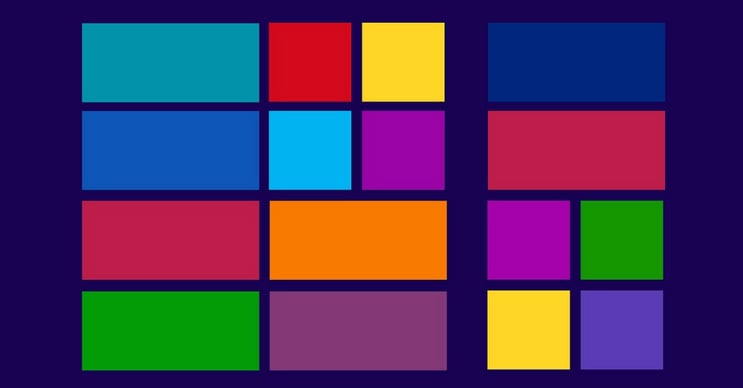 Office 365 Planner Office 365 Planner is another new experience Microsoft has added to its growing Office 365 lineup. Similar in some ways to Office 365 Groups, Office 365 Planner provides a way to organize teamwork. Planner makes it easy for teams to create new plans, assign tasks, chat and share files. Planner has a variety of uses for your teams, i.e. Sales Pipeline, Website Redesign, etc.
SEE ALSO: Use our Data Security Checklist to evaluate your company's security practices
Working with Planner
After choosing the Planner from the app menu in Office 365 you are taken to a new site where all of your plans are shown. A new plan can be easily created by choosing "New plan". At that point you will have the option to provide a plan name, an email address for the plan, the plan description and whether or not this plan is public (guest access is also being implemented in phases for Office 365 Groups).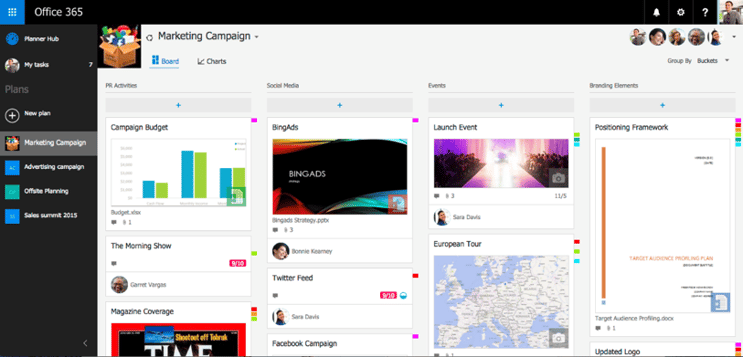 Each plan has its own Board, Charts, Notebook, Calendar and Files. Each Board has "Cards", with the default "To do" Card being added for you. Any number of new Cards can be added. In the example image you can see Cards on the Marketing Campaign Plan Board called PR Activities, Social Media, Events and Branding Elements.
Each item on the Card can have tasks with progress associated to them, attachments, links, comments and more. Buckets can be created on the Cards and can be prioritized and tagged with colored labels. One of the most valuable aspects of Planner is that it helps groups organize their work visually.
Planner also gives you views to keep your work on track. The Hub view lets you track overall progress across all plans while the "My tasks" view lets you filter down to see just what you need to do across every plan. In addition, the "Charts" view includes interactive charts for visualizing people's progress against deadlines. Planner helps to keep everyone on the same page.
Works well with all of the Office 365
As a member of the Office 365 suite, Planner is integrated with other Office 365 services, such as Office 365 Groups, so all of the conversations in Planner are available in Outlook 2016, Outlook on the Web and the Outlook Groups Mobile Apps. Planner is ideal for organizing your Office files. Word, Excel and PowerPoint attachments can be added to a Card so that they can start being edited right away. When a document is attached to a Card, it is stored in a SharePoint Online document library, allowing you to work on them offline.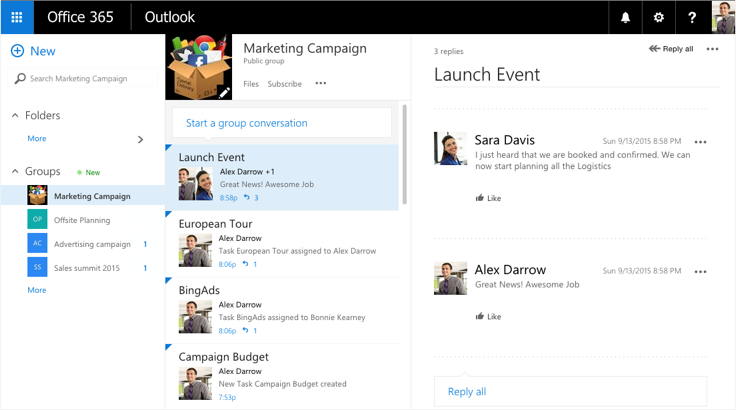 Every plan has a OneNote Notebook created, which means that you can organize and share your work with your teammates.
With Planner, you should never miss important communications as emails are sent whenever you are assigned to a new task or added to a conversation.
As is now the case with new Office 365 apps, Planner works across all of your devices.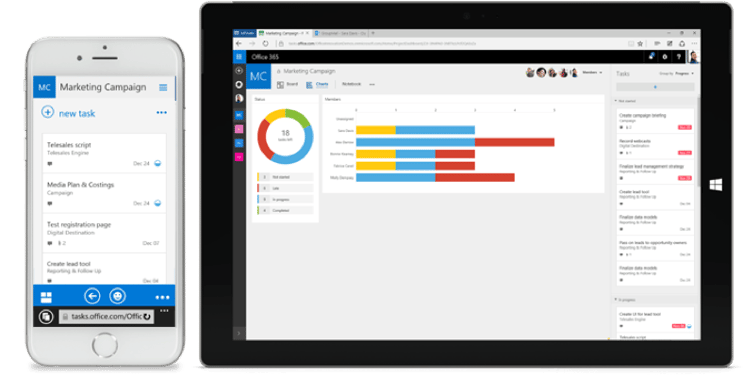 If your organization already has subscriptions in the Office 365 Business Essentials, Office 365 Business Premium or any of the Office 365 Enterprise (E1, E3, E5) plans you are eligible to start using Planner today!
Download our FREE Tech Support Comparison Guide today: