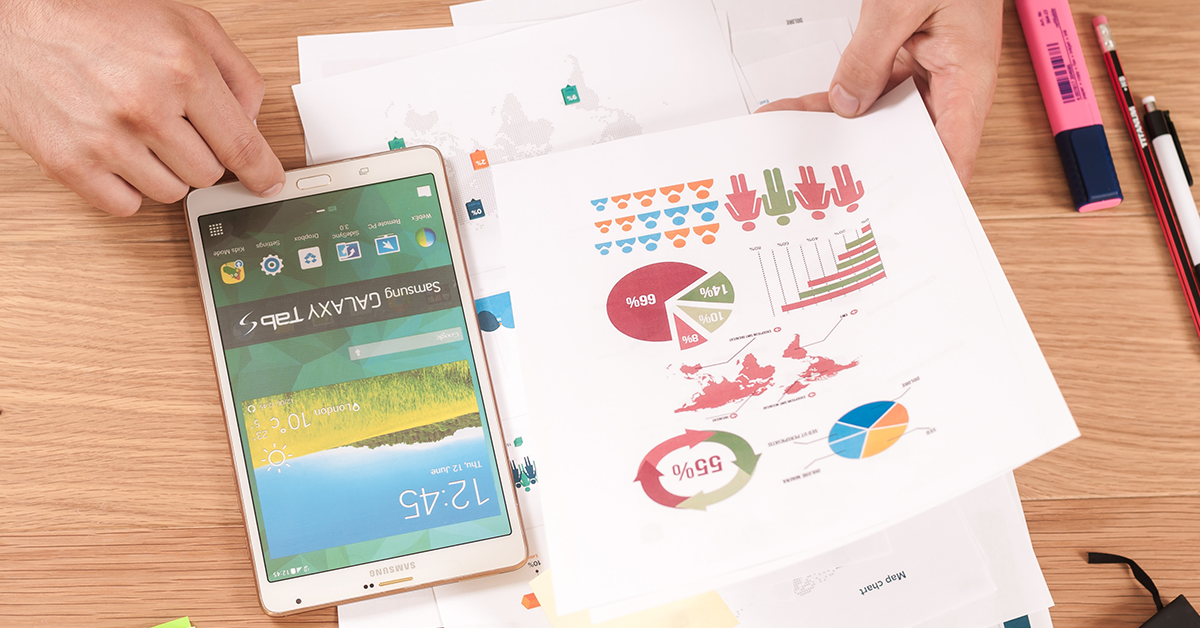 Proper data management has a serious impact on business.
That's the core finding of Veeam's 2019 Cloud Data Management Report, which surveyed more than 1,500 business and IT leaders.
Those respondents shared their approach to data management and the critical role it plays in business transformation.
Here are the highlights.
Outages Cost Serious Money
The survey discovered that nearly 3 out of 4 companies surveyed (73%) were unable to meet their users' demand for constant, uninterrupted access to applications and data. This leads to a loss of confidence in both customers and employees, as well as damage to brand integrity.
Even more critically, this leads to serious financial losses. Lost data from mission-critical application downtime costs an average of $102,450 per hour. This downtime can also cost an organization an average of $20.1 billion globally in lost revenue and productivity.
The Importance of Data Management
Most decision-makers in business and IT reported their awareness for the importance of data management in productivity and transformation in the business realm.
Of the respondents, 44% stated that more sophisticated data management initiatives would be crucial to their company's success over the next two years.
They also cited productivity, stability, and forecasting as the primary benefits of proper data management.
The emphasis on technology has serious financial benefits.
Globally, organizations attributed an average of $124 million of extra revenue per company being generated from intelligent data management.
Building An Intelligent Business
Business leaders are creating long-term plans to become an intelligent business.
By the survey's definition, an "intelligent business" is an organization that uses data management, the cloud, and artificial intelligence to create a real-time view of the whole enterprise. An intelligent business would then use these views and insights in making decisions.
Over three-quarters of respondents (77%) were already using software-as-a-service (SaaS), while over 90% had plans in place to begin using it by the end of 2019.
On average, respondents expect to spend an average of $41 million to create a more intelligent business within the next 12 months. Once created, they expect to see the financial benefit of these new technologies within 9 months.
4 Benefits Of Using Intelligent Data Management
Business that have reached success with their data management cite four main attributes in reaching that goal:
Using the cloud as a key component of data management.
Upskilling employees' digital abilities.
Creating a company culture that is open and accepting of digital change (including those in leadership roles).
Meeting the data management criteria they set for themselves.
How To Get Started Managing Cloud Data
The survey discovered there are steps necessary to get the foundation in place for an organization to become an intelligent business.
These are critical to beginning the journey of becoming skilled in data management, but they are also relatively simple.
First, acknowledge the challenges in meeting users' demands for uninterrupted digital service.
Second, quantify your service level agreements (SLAs). Assess your protection mechanisms and recovery capabilities to meet those SLAs.
Third, convert your gaps into impact analyses.
Lastly, outline the steps to becoming a more intelligent business.
It's crucial to make data management a primary goal of a business's digital journey. The blueprint that the Veeam survey lays out provides in depth knowledge for organizations to transform into a truly intelligent business.
If you need help in transforming your business into an intelligent business, please don't hesitate to contact Integrity.