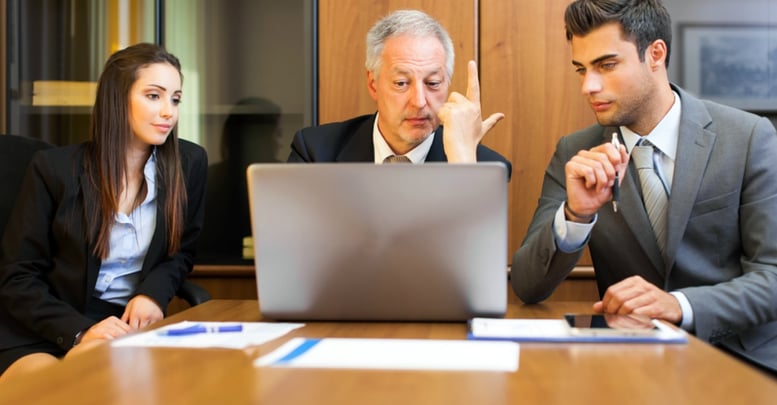 The financial and banking industry is under constant siege. For obvious reasons (large sums of money and sensitive personal data), banks are a continuous target for cyber criminals around the world. In response, banks face strict regulations, sky-high compliance standards, and intense public scrutiny. When evaluating your bank's technology support, there is plenty to take into account. Now is the perfect time to start evaluating your current IT support and making sure that every base is covered and then covered again.
SEE ALSO: Make sure you have a Disaster Recovery plan in place
When it comes to IT support for banks, the 7 items below are what you need to know heading into 2017:
1. Prepare for FDIC Exams
FDIC exams have the unfortunate distinction of being both very complicated and carrying stiff penalties. Fortunately, there are business and technology teams that have a wealth of experience helping banks prepare for and pass FDIC exams. Not passing an FDIC exam is not an option. Financial penalties and sanctions follow a failed exam, in addition to a loss of customer trust. Customers trust banks to secure their money and keep their private data private. Any violation of that trust can take years to rebuild.
2. Prepare for More Compliance
As cyber crime rises, regulation rises to meet it. In 2017, expect for compliance standards to continue to become more stringent. For small to midsize banks, compliance can become an incredible burden - taxing employee schedules and stretching job duties to the limit. Without a dedicated person or persons in charge of compliance, vital tasks can slip through the cracks. Consider reaching out for help in 2017 as compliance needs will continue to soar in response to continued data breaches.
3. Fortify Security
Is your bank's security solid? For most financial institutions, the answer is usually "yes" ... until it's not. Data breaches expose security weaknesses that weren't obvious at first. No matter how safe or how solid you assume your security is, seek out a third party to be sure. Make sure that your entire security strategy is properly vetted and that there is a plan for everything - even disaster. You want to know that private data is as secure as it possibly can be as you move into 2017. Cyber criminals will stop at nothing to exploit a weak link.
4. Find Experience
Banking software is complicated. Compliance is complicated. Find an IT team with experience handling the technology needs of banks and other financial institutions. Even if security and compliance duties are delegated to someone internally, it is important to be sure that the person or persons in charge of those duties are equipped for the task. A lack of experience can be a fatal flaw when it comes to protecting hyper-sensitive data and that's not a risk that most banks and financial institutions can afford to take.
5. Be Proactive
With the new year just around the corner, now is the time to get ahead of the curve. With every new cyber attack on banks and other financial institutions, it seems that the industry is reactive. Instead, be proactive. Seek out the answers now to the potential danger lurking around the corner. Instead of sitting on a security vulnerability until it bites you, seek out a fix today. Being proactive is an effective way of getting in front of the rise in cyber crime and helps increase the chances that your bank or financial institution will be an unappealing target.
6. Know What's Out There
When you read 'a rise in cyber crime,' do you know what it refers to specifically? Find out. Knowing about Phishing, Social Engineering, Mobile Breaches, and more, helps you and your employees work together to prevent cyber crime from striking your bank. Without knowing what's on the rise in 2017, it's hard to adequately plan against it. If you're unsure of what you should be looking for, find a third party (like a Managed Security Services Provider) that has vast experience in keeping businesses secure.
7. Train Your Staff
Invest in Cyber Security Awareness Training in 2017. While people are the greatest asset a business has, they're also the biggest risk for accidentally leaking data into the wrong hands. As touched on above, cyber criminals are counting on that and devising schemes that play on the kindness and trusting nature of employees. By investing in Cyber Security Awareness Training, you can provide employees with the knowledge they need to avoid being scammed. Knowledge is power and when shared across the company, it can help curb crime.
IT support for banks can be more intense than the technology needs of other industries. Make sure that your bank is prepared for all that will come its way in 2017.
Use our Data Security Checklist to help protect your bank: